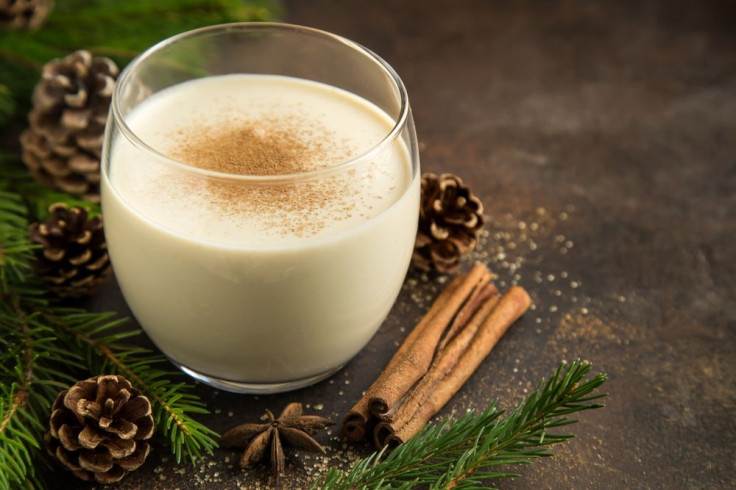 Christmas is just around the corner and you probably are already planning what to have for your Christmas Eve dinner. Having your family and friends around on Christmas Eve is always a joy, but it is so easy to over-stretch yourself during the Holidays, especially when you want to make sure that you get every little detail perfect as you prepare the Christmas table for your loved ones. Luckily for you, there's an easy-to-prepare Cuban drink that can spice up your Christmas this year—the Cuban Eggnog a.k.a. Crema De Vie!
With some forward-thinking and planning, you can make your Christmas family tradition as special and as memorable as it can be with Crema De Vie. This eggnog-type beverage is the most popular holiday drink in Cuba. It is so popular among Cubans that stores are filled with this beverage from Thanksgiving through the New Year! Served in shot glasses or small stemmed glasses, this drink literally translates to "cream of life" and is usually served as an aperitif after dinner. This popular Cuban drink has a base of egg, dairy, spirit and sugar and is so similar to holiday drinks in other Caribbean countries, including the cremasse in Haiti, coquito in Puerto Rico, and rompope in Mexico. Try ditching heavy drinks this Christmas season and do your traditional Christmas family toast with the kid-friendly Crema De Vie!
Crema de Vie (Cuban Eggnog) Recipe
Here are the ingredients you will be needing for your Cuban Eggnog:
1 can sweetened condensed milk
1 can evaporated milk
6 egg yolks
2 cups sugar
1 cup water
1 tsp. vanilla
½ cup white rum
First, mix the sugar and water together over very low heat. Stir the mixture constantly for about three minutes until the sugar dissolves and makes a thick sugary water. Make sure that your heat is just low enough so that the sugar does not caramelize. Once you've achieved the right consistency, put the egg yolks in a blender and mix with the condensed milk. Slowly add the evaporated milk and mix everything completely. Add some vanilla flavor and pour the mixture into the sugar-water and mix together. Finally, stir in the rum. Chill and enjoy!
© 2023 Latin Times. All rights reserved. Do not reproduce without permission.