Five-time Ballon d'Or winner Cristiano Ronaldo has reportedly been offered to officially exit Manchester United and earn a massive £211 million ($250 million) in Saudi Arabia.
The 37-year-old Portuguese footballer suddenly confirmed his desire to leave Old Trafford this summer transfer window; the leading cause appeared to be his hopes of joining the Champions League. Despite several interests from European teams, Ronaldo is believed to possibly accept the £211 million whopping offer, which would see him leave Europe for the first time in his career and play for over two years in the Middle East.
According to TVI News, as reported by CNN, an unnamed Saudi club have made a bid to sign the forward. Ronaldo's salary would appear to be £2 million ($2 million) per week — more than five times what the football legend currently earns in Old Trafford. Also included in the deal is a stunning payment to his longtime agent, Jorge Mendes, around £17 million ($20 million) in commission. And, it does not stop there, the offer would also provide the Red Devils a transfer fee worth £25.3 million ($30 million) for Ronaldo, almost double the £12.9 million ($15.3 million) which they paid Juventus for CR7's services last summer.
The iconic striker did not travel to Thailand with the team for the United's pre-season tour; he has been permitted time off due to "family issues." Ronaldo's absence is also expected in United's Australia tour. The club reportedly gave their top goalscorer a £480,000 ($567,821) contract which has since fallen headlong to £360,000 ($425,865) due to their sixth-place finish last Premier League season; the whole squad took a wage cut.
Despite the undoubtedly enormous offer that Ronaldo received, the former Real Madrid player is believed not to accept it because of his longtime desire to compete at the top of European football for years to come. During UEFA's "The Best" ceremony in January, Ronaldo expressed his incomparable enjoyment in playing football, "I still have the passion for the game. Not just to score goals, but to entertain myself because I played football since I was five or five or six years old. When I get on the pitch, even in training, I still enjoy it. My motivation is still there, even though I'm gonna be 37 soon."
"I feel good, I feel motivated. I've kept working hard since I was 18 years old and I continue. I love the game, I still have that passion and I want to continue. People ask me sometimes how many more years I'm going to play and I say, 'I hope to play four or five more years'. "It's all about mentally, because I thought if you treat your body good, when you're gonna need your body, it will give back."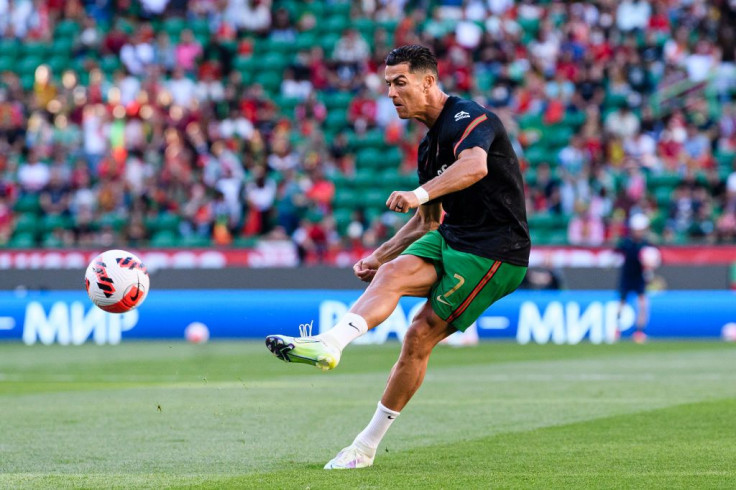 © 2023 Latin Times. All rights reserved. Do not reproduce without permission.