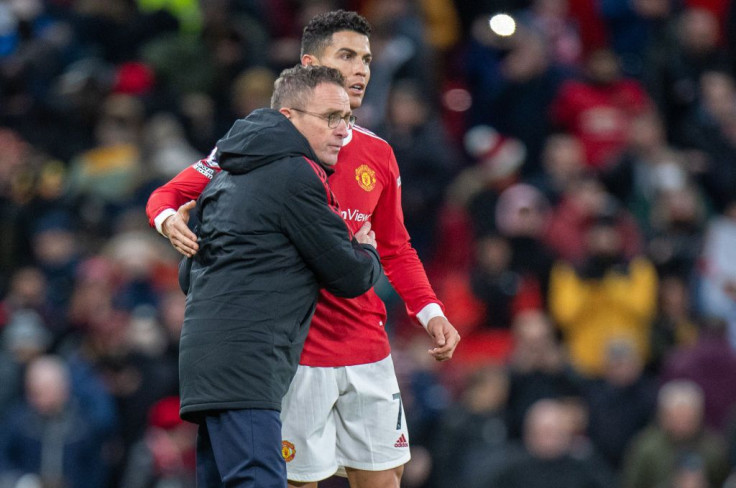 Manchester United's interim manager Ralf Rangnick believed Cristiano Ronaldo can still be a "vital part" of Old Trafford once Erik ten Hag takes over as manager next season.
Rangnick is currently in place until the end of this season. The German coach had the chance to work with Ronaldo at Man Utd since he was assigned as a temporary replacement for Ole Gunnar Solskjaer following his sacking in November.
The 63-year-old former footballer claimed that Man Utd needs to sign up three new strikers this summer, as it is known that the Red Devils are set for major changes with Ten Hag — Paul Pogba, Edinson Cavani, Jesse Lingard and Juan Mata all expected to depart.
Meanwhile, when asked about the 37-year-old Portuguese foorballer's future, Rangnick appeared to respond in a subtle message to Ten Hag. "This is a question you need to ask Erik ten Hag," Rangnick told Sky Sports of Ronaldo ahead of Monday night's Premier League visit of Brentford. "He's showed that he can still be a vital part of this team, but it's obvious the team needs some more strikers. There should be two or three new strikers next season, it's pretty obvious."
Ronaldo made a dramatic return to Old Trafford last summer after being allowed to leave Juventus. The five-time Ballon d'Or winner has 23 goals in 36 games in all competitions this season, however, there have been questions over his age and fitness for Ten Hag's style of football. Rumors continue to emerge over his future in Old Trafford.
Ronaldo has another year remaining on his contract with Man Utd, despite the team's weak performance, he remains significant in strengthening the team. He has been the team's savior several times.
Meanwhile, Rangnick is to remain in a consultancy role, which he is set to combine with duties as the newly appointed head coach of the Austrian national team. He has still yet to speak to Ten Hag since the 52-year-old Dutchman was appointed as Man Utd's fifth permanent manager since the retirement of Sir Alex Ferguson in 2013. "I'm pretty sure he's got my phone number! He's got another couple of games to play with Ajax, we have another three games to play here. Whenever he wants to speak with me and exchange our opinions, I'm more than happy to do that."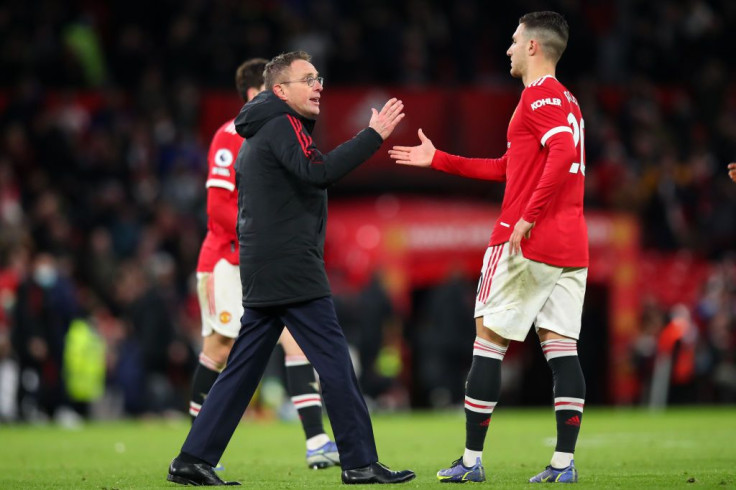 © 2023 Latin Times. All rights reserved. Do not reproduce without permission.