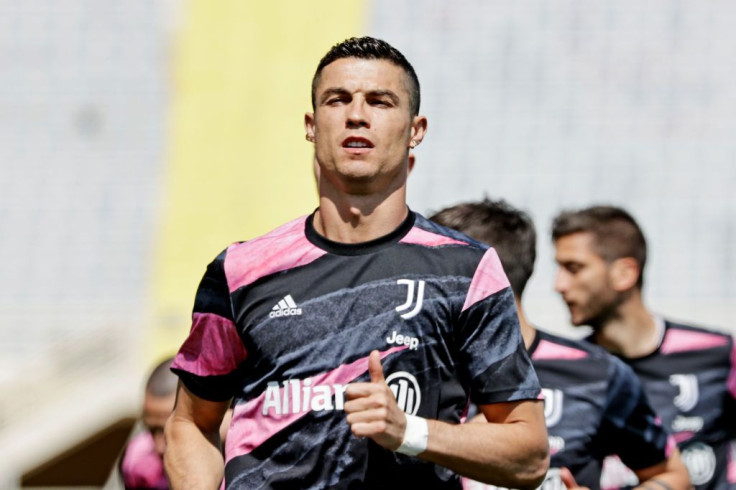 Model Natacha Rodrigues— a name that's going viral for her "connection" with soccer star Cristiano Ronaldo—is clearly unwilling to let bygones be bygones.
In a recent chat with The Sun, a visibly "hurt" Rodrigues claimed to have had a fling with Ronaldo years ago and has warned his current girlfriend. She averred how the Manchester United star "dropped her like a brick" after a romp, and that he could do the same to his partner Georgina Rodriguez.
"They say leopards never change their spots and professional footballers get a lot of attention from beautiful women who throw themselves at them. It will be the same in Manchester as it was in Europe. Georgina must keep an eye on him if there's to be trust between them and a future for them," the 27-year-old said.
Rodrigues, who's now a Portuguese reality star, had no qualms in admitting how she initiated the conversation with the footballer after she sent him a late-night picture of her derrière on Instagram in September 2015 and captioned it: 'Enormous Kiss'. Things escalated a bit too soon, and the next thing as she puts it, was meeting him in person in his apartment in Libson, as he wanted to "see her bum in flesh". Their liaison allegedly went on for about two years, though the model insisted that Ronaldo would only message her when he was in his hometown.
She maintained that her heart was racing as she walked into his luxe residential pad, but the star went out of his way to make her feel comfortable—and took her around his place, even suggesting that she pick anything she liked from his wardrobe. Rodrigues revealed how they ended up having sex in every room barring his bedroom, Daily Mail reported.
The model vividly recalls how she was throbbing with excitement upon being offered to come over by the football heartthrob—despite knowing he had a girlfriend back then. Fast forward to six years, and the model and mum-of-one believes she has no regrets despite feeling "betrayed". She maintained that the "night was special" and she really hoped there was more between them.
The 36-year-old footballer is currently in a committed relationship with his partner Georgina, who has given birth to their daughter Alana. The model, who appears to be besotted with the footballer, stated that Ronaldo eventually blocked her after the raunchy fling, which left her devastated. He reportedly paid her £300 (approximately $415) for taxis, and texted her that "he also enjoyed it" while insisting that their rendezvous be kept a secret.
However, things soured between the two after Rodrigues went ahead and signed the dotted lines of the "Love on Top" reality show against Ronald's wishes, because it had "good money". Despite keeping mum about the entire fling on the show, Rodrigues claimed that things were never really the same after she came out of the show and messaged him again. Her messages were apparently ignored, followed by the sporting icon blocking her.
"Two months later I sent him a WhatsApp saying I needed to talk but he'd blocked me. I'd gone from feeling really special to just another girl. I hope he is being faithful to Georgina now," said Rodrigues, as per the media outlet. "He told me the night we made love that I was the only one and he'd never done this to her before. At the time I believed him," she added. The model hinted at how she'd never trust Ronaldo ever again if he were her boyfriend, after all that they did.
This big reveal comes amid the news of the footballer's return to Manchester United next week in a match against Newcastle. He has been again signed to the team for £12.9 million ($17.84 million), marking a comeback after quitting in 2009.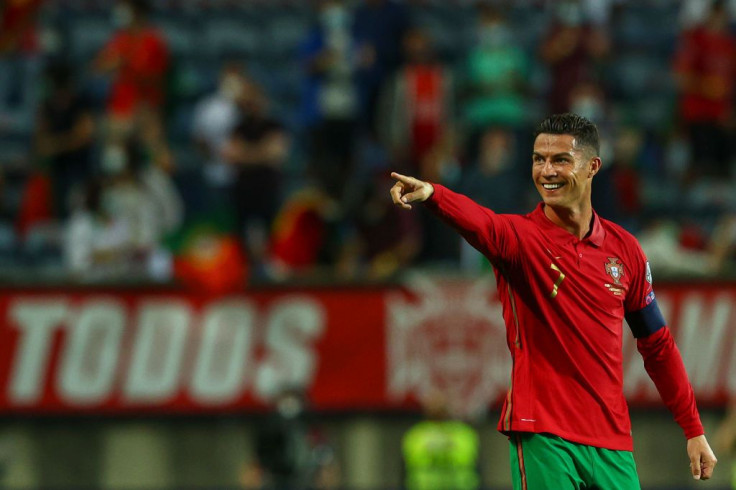 © 2023 Latin Times. All rights reserved. Do not reproduce without permission.