An Indian man had allegedly crudely sewn his wife's genitals shut after suspecting her of having an extramarital relationship. However, the abused woman has pleaded to the police not to arrest her husband despite the torture she had to endure.
The horrifying and brutal incident happened in Raila village in Singrauli district of Madhya Pradesh state, India.
"A case has been filed against the accused after his wife reported the matter," Anil Sonkar, Assistant Superintendent of Police in Singrauli, said. Sonkar added that the suspect is currently still at large, NDTV reported.
Despite the extreme torture that she had to endure from her husband, however, the victim reportedly pleaded to the authorities not to take any stern action against him. She further requested the officers to just scold him to ensure that he doesn't repeat the act, according to police officials.
The victim is currently in a stable condition and is undergoing treatment at a hospital in Singrauli, News18 reported.
In a similar but unrelated incident, a man, identified as Rakesh, 25, has been accused of sewing his 22-year-old wife Vinavati's genitals shut using an aluminum thread after suspecting her of having an illicit affair in Uttar Pradesh, India, Latin Times reported.
On March 20 morning, Rakesh confronted Vinavati and asked whether she was cheating on him. When Vinavati said "no," Rakesh reportedly insisted she take a "fidelity test" to prove her innocence. The man continued assaulting her even after she agreed to undergo the crude "fidelity test," according to police officials.
Rakesh reportedly tied Vinavati's hands and feet before proceeding to suture her genitals shut with an aluminum thread. He then fled the scene leaving the woman in a pool of her own blood.
"Even after the wife said no, he beat her up over the suspicion. Then, he sewed her vagina with the metallic thread after tying her up, and left," Anil Kumar Singh, Milak Station House Officer (SHO) said.
Vinavati was rushed to a local hospital by family members after reportedly enduring two stitches on her private parts.
The police immediately initiated a manhunt for Rakesh and arrested him a while later.
Rakesh is facing charges under Indian Penal Code sections 498-A (husband or relative of husband of a woman subjecting her to cruelty), 323 (voluntarily causing hurt), 506 (criminal intimidation), and 326 (Voluntarily causing grievous hurt by dangerous weapons or means).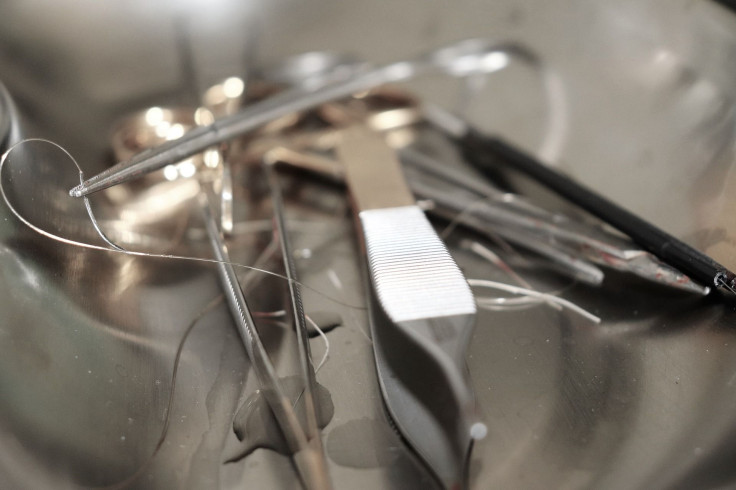 © 2023 Latin Times. All rights reserved. Do not reproduce without permission.