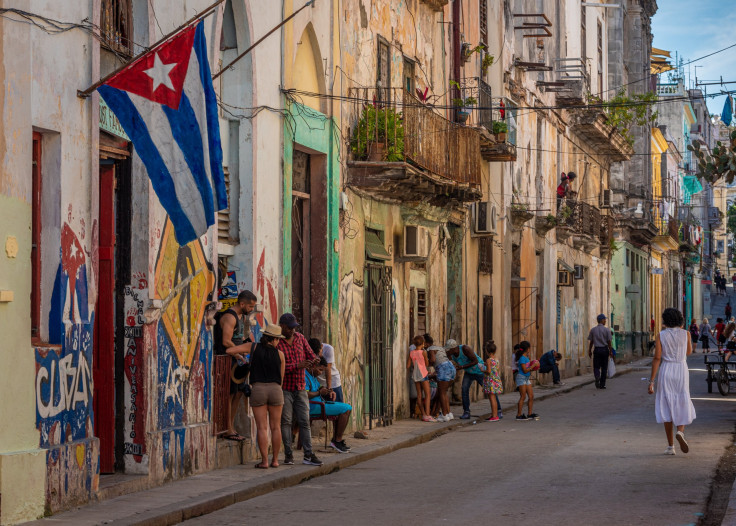 The Cuban authorities had to call off the International Workers' Day parade, which had been scheduled for Monday, due to fuel shortages.
According to The New York Times, the event generally attracts hundreds of thousands of people. They dress up in red, waving flags and banners in support of socialism and the Cuban Revolution.
But this May Day, Havana's Revolution Square, which has a huge statue of José Martí, who is the island's national hero, didn't witness anything like that.
Since the 1959 revolution, it is the first time that the event has been called off due to economic reasons, reported BBC.
In the last few weeks, long queues were formed at petrol stations. Drivers even had to wait for days to get fuel.
Cuba was only getting two-thirds of the fuel it needs, President Miguel Diaz-Canel said earlier this month.
He shared that suppliers were not fulfilling contractual obligations.
The President had said that the people of his country usually consume between 500 and 600 tons of fuel every day, and now, the island has less than 400 tons a day.
The country has low-grade crude, but the U.S.-sanctioned island does not have the facilities to process it.
Cuba's economy is so weak now that it has become difficult for its government to import its own diluents to refine the low-quality crude oil that it gets. Even purchasing higher-quality crude that needs less refining is difficult for Cuba now.
In recent years, deliveries of higher-quality crude from Venezuela, Cuba's largest fuel provider, have decreased by 50%.
Venezuela is facing severe problems itself, said analysts. It is finding it difficult to subsidize its socialist ally.
The fuel shortages have added to the pressures that are faced by the people of Cuba.
As per El Pais, a typical monthly salary is $150 to $200 in Cuba. And a liter of cooking oil can be bought for $30.
The government has blamed the problems on longstanding U.S. sanctions. It said that its socialist model, which is state-driven, is best for Cuba.
Cuban authorities have traditionally mobilized huge resources to ensure the success of the May Day parade. Many workers are transported to Havana.
Before this May Day, the event had only been canceled in 2020 and 2021, due to the Covid-19 pandemic.
But local events were expected to go ahead, with people only marching on foot.
On Tuesday, Ulises Guilarte de Nacimiento, the head of the Workers' Cuba's main trade union, said that such acts would highlight "the obstacles to the development programs due to the ironclad economic blockade."
© 2023 Latin Times. All rights reserved. Do not reproduce without permission.