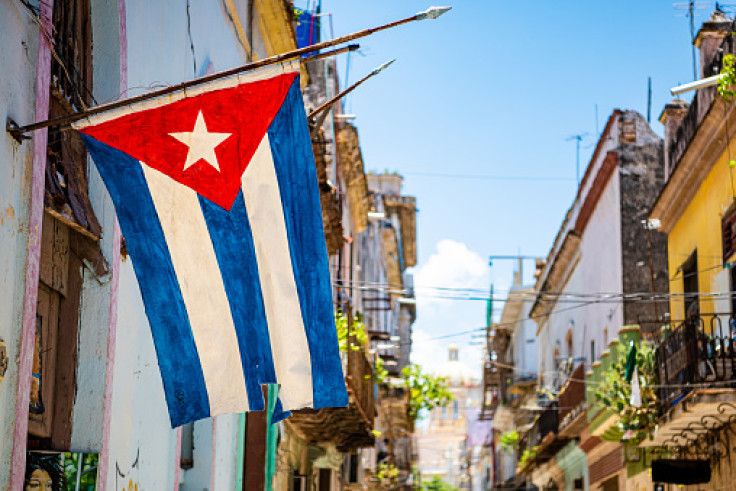 There is a crippling fuel crisis in Cuba and a dire economic outlook on the island. And its leadership has turned to its old friend Russia for help.
Taxi driver Jorge Lloro in Cuba is reminded of his country's strong ties to Russia whenever he drives his Soviet-era Lada car.
His car, which is Russian-made, is one of an estimated 100,000 that were imported to Cuba during the Cold War, reported BBC.
Many Lada cars have arrived in the country over the years as a means around the decades-long U.S. economic embargo on the island.
Spare parts of the car are scarce and expensive. So, for Lloro, it's been a struggle to keep his car on the road, and now, even filling the tank with petrol has become an ordeal.
Since mid-April, the country has been facing its most dire fuel shortages in years, as per CNN.
Some have even compared it to the severe disruptions that Cubans suffered after the fall of the Soviet Union.
Now, Cuba only produces a third of the fuel that it needs every day, according to France 24.
So, the queues of cars at petrol pumps get stretched for several city blocks.
The state had to eventually organize the long lines of waiting drivers into WhatsApp groups. A state employee takes down the contact details of the driver and issues a number. The driver is finally contacted to come to the garage.
But there are times when no petrol flows as the tanker fails to arrive.
A driver, Joel Hernandez, said that this system is "inefficient and ineffective."
He said that they are not allowed to fill an entire tank and that people often "miss their number or aren't informed when it's their turn."
The fuel crisis is the latest in a series of major challenges that they have faced recently. The list includes inflation, food insecurity and electricity blackouts.
Cuba's problems emerge from government mismanagement and the U.S. economic embargo. But things got worsened by the collapse of the tourism industry during the coronavirus pandemic. Though for some Russian companies that presented a good opportunity.
A trade forum was recently held in Havana where Cuba signed a series of agreements with Russian businesses. It covered everything from energy to tourism and agriculture.
Most interesting to many waiting drivers was an agreement for Russia to send around 30,000 barrels of crude oil each day to Cuba. It would help to make up a shortfall in Cuba's domestic consumption. The drop happened after its friend Venezuela, rich in oil, reduced its crude oil exports to Cuba from 80,000 barrels per day in 2020 to around 55,000.
© 2023 Latin Times. All rights reserved. Do not reproduce without permission.