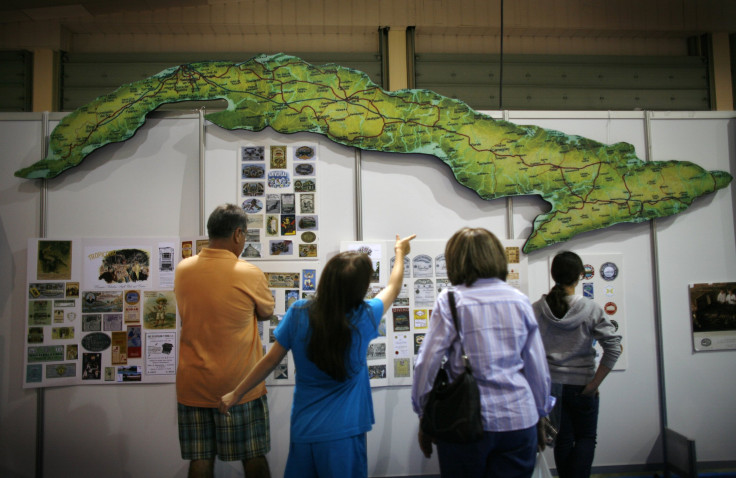 A secretly gathered poll released this week provides a rare glimpse at what everyday Cubans think in a country where expression is severely restricted. At the same time, two separate polls released this week show evidence that Americans support increased relations with Cuba, and that Floridians aren't enthusiastic about Cuban immigration. At a time when Cuban-American Senators are at loggerheads with the White House over what is good for Cubans, and what Cubans want, the polls might inform steps forward as talks continue.
While American politicians like Marco Rubio think that "We need to use the liberalization of trade" to win "political freedom, more religious freedom, more press freedom" in Cuba, it's not actually that much of a bargaining chip. Plus, Cubans are clearly for it; 93 percent of Cubans want the U.S. embargo to end. The U.S. embargo might be a hot-button issue politically in the U.S., but it has little actual effect on Cuba. That's because other industrialized nations like Canada and Japan have been trading with Cuba for years, sending tourists to the beaches, and bringing cigars and back to Ottawa and Tokyo.
Cubans are not confident that economic changes like lifting the embargo will mean more political freedom. Only 37 percent of Cubans believe that new relations with the U.S. will lead to changes in the political system. That's despite the fact that most Cubans want a political shift. Only 28 percent were happy with a single-party system. Another 20 percent refused to answer the question, while 52 percent said that Cuba needed more than one political party. Sixty-eight percent of respondents rated the Communist Party of Cuba either "slightly" or "very" negative. Over 30 percent had a positive view of the Communist Party, making the Castro regime twice as popular to Cubans as the U.S. congress is to Americans.
Do Cubans want better relations with the U.S.? Overwhelmingly. Ninety-seven percent think that better relations with the U.S. would be better for their country. Americans are less enthusiastic, with 59 percent supporting recent diplomatic moves by the White House, according to an msnbc/Telemundo/Marist poll. Among respondents to that poll, 56 percent of U.S. Latinos also supported recent diplomacy efforts.
Cubans aren't huge fans of Cuba. Fifty-five percent of them would like to live in another country, according to the Future/Univision poll. (Compare that the the 3/4 of Americans who don't even own a passport). Most of those would like to move to the United States. That brings us to our third and final poll, conducted by the Sun Sentinel. America has a no-borders immigration policy with Cuba. Unlike, say, Mexican immigrants, Cubans are eligible for U.S. residency the second they step foot on American soil. In Florida, where the majority of Cuban-Americans live, more respondents to the Sentinel poll opposed (46 percent) America's that policy than supported it (27 percent).
© 2023 Latin Times. All rights reserved. Do not reproduce without permission.