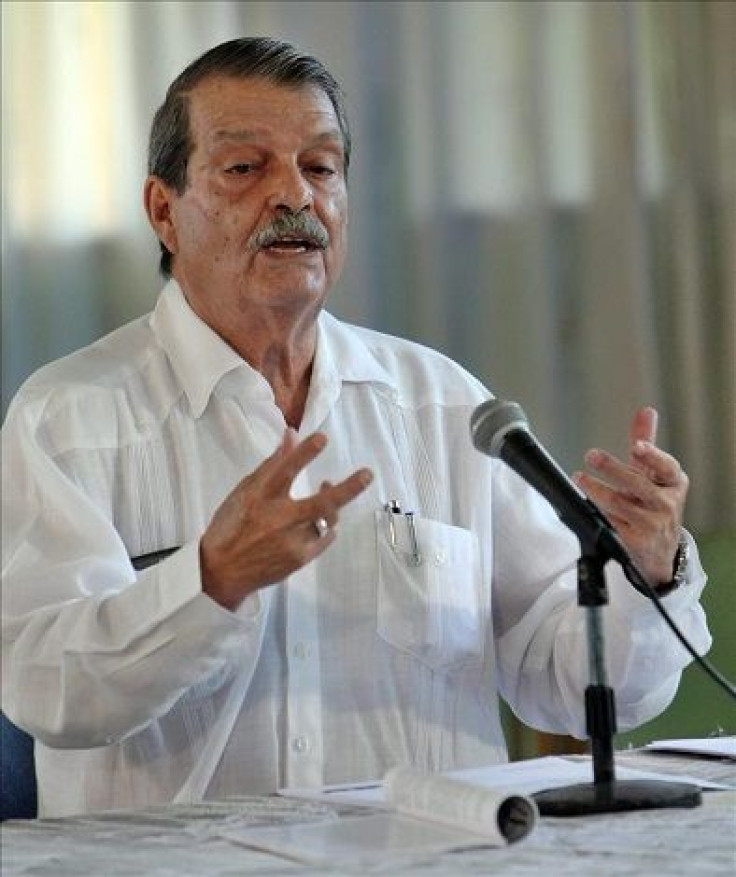 Havana, Sep 9 (EFE).- The Cuban government on Tuesday denounced the "systematic worsening" of the U.S. economic embargo, the impact of which Havana calculated at more than $1.1 trillion - taking into account the depreciation of the dollar against the international price of gold - since being imposed on the island in 1962.
The embargo is a "genocidal and vile act ... (with) an extraterritorial dimension," given that the United States is trying to impose it on third countries, Deputy Foreign Minister Abelardo Moreno said in presenting the Cuban government's annual report to the United Nations on the U.S. sanctions.
Moreno emphasized that the "extraterritorial character" of laws associated with the embargo "have a direct impact" on foreign trade and the promotion of foreign investment in the country.
The damage to Cuban foreign trade between April 2013 and June 2014 amounted to $3.9 billion, the report said, adding that without the embargo, Cuba could have earned $205.8 million selling products such as rum and cigars to U.S. consumers.
Moreno accused Washington of carrying out the "implacable persecution" of investors in Cuba and the country's financial transactions via the numerous sanctions that create substantial disincentives for establishing economic links with Havana.
He also emphasized the damage inflicted on tourism, with that sector being unable to earn at least $2 billion due to the impediments on traveling to the island imposed on U.S. citizens.
Moreno insisted that the embargo creates an obstacle to Cuba's being able to provide basic and free services to its population, including education and health care.
In the health sector, no figure can "reflect the intangible costs of the social and human importance of the damage caused by the impossibility of getting access to medications and technology," the deputy foreign minister said.
He also blamed the embargo for the difficulties in accessing the Internet on the island, saying that the United States prevents companies providing broadband services from operating normally in Cuba. EFE
© 2023 Latin Times. All rights reserved. Do not reproduce without permission.