Two women who escaped the cult known as "Children of God" claim that widespread child sexual assault was "actively encouraged" in its communes.
Verity Carter and Hope Bastine, both in their 40s, grew up in the California-based cult allegedly called as The Family International.
Children of the Cult, a Discovery+ docuseries, tell their tales. Both women appeared on This Morning with Eamonn Holmes and Ruth Langford to promote the documentary's release.
Verity claims to have been born into the cult in Scotland. She went on to say that she moved around a lot in the UK and Ireland. Verity claimed that she doesn't remember much about the address where she grew up.
"The locations were kept secrets, the name of the individuals that crossed our paths were usually false," she said. She added that both of her parents are part of the cult. According to Verity, she and her siblings were all born into it.
Verity claimed that she had been sexually abused since she was four years old. She also saw books advising parents on how to raise their children through physical and sexual assault.
She admitted that she didn't have many memories before that. According to Verity, the guideline covered sexual abuse for youngsters as young as two years old. She went on to say that she had a painful experience.
Meanwhile, Hope described to LadBibleTV how cult's leader David Brandt Berg manipulated the cult's members, even directing them to engage in unusual sexual acts.
"They believed Berg to be the prophet, the last prophet. So he would re-interpret or expand on things," she remembered.
Hope remembered how this meant a party would be held on his birthday, and Berg would rewrite new rules for the cult's members to observe.
According to Hope, the cult came up with a specific theory. An online tabloid explained that while everybody had their orgies, they wouldn't be allowed to have sex with each other.
"They had to fantasize that they were actually having sex with Jesus, men included," Hope said.
"When Berg got intoxicated, he'd claim to be prophesying. He thought it was his method of communicating with God, but he was just a drunk."
Hope bravely examined how these sexual activities would lead to her being sexually abused by older male cult members.
"The person who was molesting me and several other girls...," she stated. I noticed he was abusing my sister one night, so I distracted him so he would stop molesting her and instead molest me."
Another online tabloid said that Hope recalled how, at the age of 12, she understood she was disillusioned with the cult's practices and decided to quit.
She however had to wait until she was 18 to make the painful decision to leave her family. She saved enough money for a bus ticket to London and went to her Grandmother.
After David Berg died in his sleep in 1994 at the age of 75, Hope was able to seek justice for the torture she had endured by alerting the authorities of what had occurred.
Verity and Hope stated they were still recovering from the abuse they received from the cult, founded in California in 1968 by David Berg.
Verity and Hope were able to break free from the cult and have spoken out about their horrifying experiences in the communes.
Verity claimed that it took her years to rebuild from the cult's influence. She said, however, that after years of recovery, she was able to live a normal life.
Eamonn read out an apology from the Family International on the show.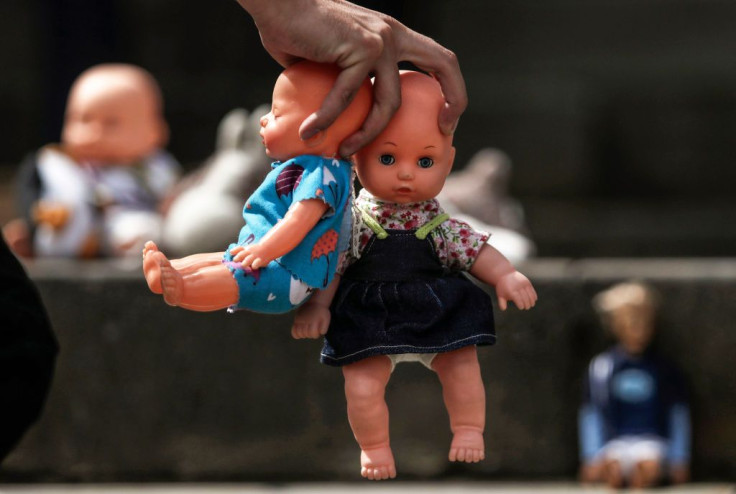 © 2023 Latin Times. All rights reserved. Do not reproduce without permission.