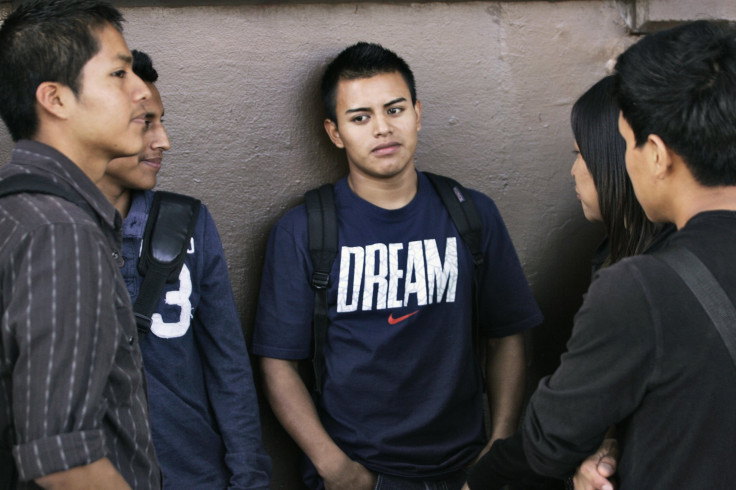 A new survey of over 1,400 young undocumented immigrants across the country finds that the 2012 program Deferred Action for Childhood Arrivals (DACA) has proved an "integration success story" for the more than half a million people who received a two-year relief from deportation and a work authorization. 70 percent of those surveyed said they'd either gotten their first job or started a new one since being accepted for DACA. 64 percent said they felt a greater sense of belonging in the United States, and another 64 percent said they no longer felt fear because of their immigration status.
Others said they'd since returned to school (23 percent), bought their first car (20 percent) or got their first credit card (37 percent). But the survey, designed by UC-San Diego political science professor Tom Wong and Dreamer activist Adam Luna, also uncovers ongoing worries. 66 percent of respondents reported feeling anxious about the fate of undocumented family members or friends who either were not eligible or did not apply for DACA. And many Dreamers say the $465 application fee – which will soon come due again for those seeking a renewal of the two-year coverage – poses a significant burden.
A little over a third (36 percent) answered that their application was delayed because they couldn't immediately come up with the fee. 40 percent said they knew someone who still hadn't applied because of it. And just over half said that when it came time to renew their status under the program, the fee would impose a financial hardship on them or their families. On average, according to the survey's authors, respondents said that the application for renewal should run about $200.
© 2023 Latin Times. All rights reserved. Do not reproduce without permission.