A father kidnapped and killed his wife and one-year-old Georgia infant before committing suicide behind a church.
Crime Online said Darian Javaris Bennett, 38, kidnapped the child after shooting the 63-year-old grandmother, Peggy Burns, and her 38-year-old daughter Keashawn Washington, the mother of the one-year-old baby.
According to WSB-TV, the Newton County Sheriff's Office responded to 95 Chandler Field Drive in Covington at 11:14 p.m. Saturday on a complaint of a person who had been shot.
Burns was found with numerous gunshot wounds, including at least one to the head, by responding deputies. Before being brought to the hospital, Burns allegedly informed police that Bennett had shot her and her daughter and stolen the youngster.
When the incident occurred, Washington's two other children, ages 11 and 12, were present but unharmed. Bennett wasn't their biological father. The Georgia Bureau of Investigation (GBI) issued an Amber Alert for Jaquari Bennett that night.
Authorities received a 911 call from Darian Javaris Bennett about 7 a.m. Sunday, saying he planned to kill his daughter and himself.
Bennett's black Honda Accord was recovered at the Riverdale United Methodist Church at the corner of Riverdale Drive and Adams Drive, where police heard gunshots in the back of the building, thanks to GPS.
The remains of Bennett and the baby with gunshot wounds were discovered at the back of the church by police. Both were pronounced deceased. Fox 5, citing the sheriff's office, said Bennett shot the girl before turning the gun on himself.
Detectives are presently investigating what led to the murders. Officers said they had no idea what precipitated the tragedy with the Georgia baby and her family.
"We just don't know what triggered this. We don't know if there are any mental issues," Newton County Sheriff's Sgt. Jack Redlinger told WAGA-TV. Redlinger noted that he was not familiar with any arrests in connection to Bennett.
"I'm not familiar with his background. Hopefully, in a couple days, we'll have that information," he said.
Washington died, according to police, while Burns was being treated at Atlanta Medical Center in a critical condition. In a tweet on Sunday, the Georgia Bureau of Investigation verified the baby's death.
"Baby Jaquari has died. The Newton County Sheriff's Office is handling the investigation," the GBI tweeted.
Darian Javaris Bennett has just been released from jail, according to WSB-TV. Bennett was arrested two months prior for threatening to kill the baby's mother.
Pastor Phillip McPherson Armstrong of the Riverdale First United Methodist Church was shocked when a cop told him that Bennett shot and killed his daughter before he killed himself behind the church.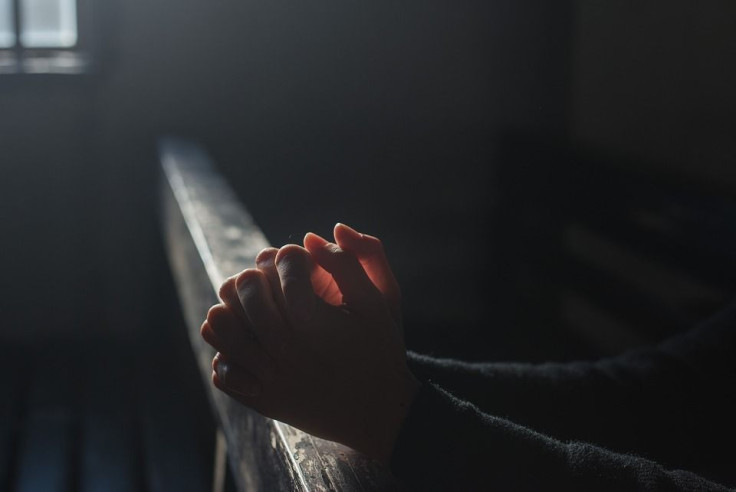 © 2023 Latin Times. All rights reserved. Do not reproduce without permission.