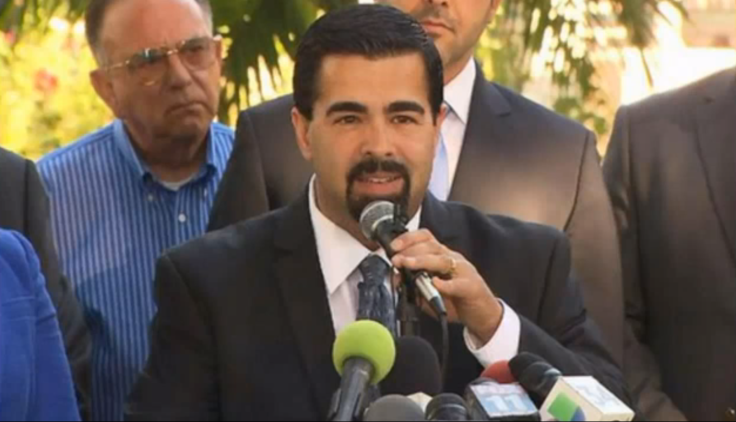 Bell Gardens Mayor, Daniel Crespo was shot to death by his wife Levett Crespo this morning as confirmed to CNN by L.A. County Sheriff's Department. Crespo's wife has not been formally arrested as the police continue the ongoing investigation. The detectives investigating the case learned the Mayor and his wife got into a heated argument where Daniel Crespo Jr., Crespo's 19-year-old son, allegedely tried to intervene ending in a physical encounter with his father. While fighting, Levett shot her husband in his torso several times before he was taken to the hospital. Bell Gardens Fire Department officials confirmed that Crespo died en route to the hospital.
The incident happened at around 2:30 p.m. on Tuesday September 30 at his home in the Vinas la Campana where the couple lived with their daughter and son. Daniel Crespo was born in Brooklyn and married his high school sweetheart, Levett when he was still a teenager. They moved to Bell Gardens where Crespo was first elected to the City Council in 2001 and worked as a Los Angeles County probation officer for more than a decade.
Daniel Crespo Jr. was also taken to the hospital to be treated for several face injuries and both him and his mother Levette are being questioned by the police. All evidence needs to be presented to the district attorney's office before it's determined if charges will be filed.
© 2023 Latin Times. All rights reserved. Do not reproduce without permission.