Mike D'Antoni was someone linked to several head coaching gigs but it appears two-time NBA Coach of the Year is taking a break (of sorts). Rather than embark on a new head coaching job, the 69-year-old is said to be finalizing a deal that would see him become one of Steve Nash's deputies with the Brooklyn Nets.
D'Antoni spent the last four NBA seasons with the Houston Rockets but opted to step aside after the 2019-20 wars. One team that immediately got linked to him was the Philadelphia 76ers back in September, the Philadelphia Inquirer reported. But all that fizzled when the Sixers named Doc Rivers as their new head coach.
With head vacancies slowly getting filled, the window of opportunity for D'Antoni was closing. With that in mind, it made sense for him to serve as an assistant for the time-being and reunite with some former players. Aside from Nash, Amare Stoudemire will also be helping out as one of the other assistant coaches on the Nets squad, The Athletic reported.
Once a deal is sealed with D'Antoni, the veteran coach will reunite with two players he handled when he was still calling the shot for the Phoenix Suns. That spanned four seasons starting from 2004 until 2008.
This was the time when D'Antoni thrived, netting him the 2005 NBA Coach of the Year award. This hints at possibly seeing a high-octane offense from the Nets starting this season.
The paths of all three crossed also after the Suns run. D'Antoni coached Stoudemire when he moved to the New York Knicks and also worked with Nash anew with the Los Angeles Lakers.
With Kyrie Irving and Kevin Durant leading the charge, this makes Brooklyn one of the teams to watch. But as far as translating that to an NBA Final appearance remains to be seen.
Other than D'Antoni, another assistant coach appears to be on the way. Ime Udoka, who served as an assistant coach to the San Antonio Spurs and the Philadelphia 76ers is said to be finalizing a deal as well. With so many heads backing Nash, the Nets are pretty serious about making a big splash this 2020-21 season.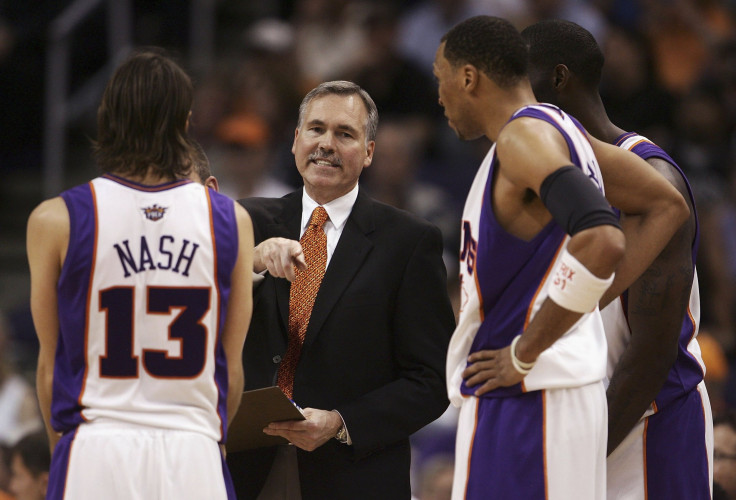 © 2023 Latin Times. All rights reserved. Do not reproduce without permission.