The Dallas Mavericks know that there is no place to go but up in the NBA. They have the right players in place in Kristaps Porzingis and Luka Doncic. Taking in players from Europe seems to have worked for Mark Cuban and there is a chance that a third one could be joining the fray.
The Mavericks were able to advance to the NBA playoffs but fell to the Los Angeles Clippers in the first round, 4-2. Regardless, most know that head coach Rick Carlisle had to endure a lot of adversity. But the good news is that Doncic continues to shine since invading the league in 2018.
Moving forward, there is no question that the Mavericks need to add more quality players to the mix. A third superstar has been suggested and the name of Giannis Antetokounmpo of the Milwaukee Bucks has been mentioned. But as most know, there are reportedly multiple teams who also have that in mind. Among them include the Miami Heat and the Golden State Warriors.
Hence, snagging Antetokounmpo would depend on a lot of factors. The first one is how things will go with "The Greek Freak" with the Bucks organization. As of this writing, he has yet to land the anticipated supermax contract though that could still happen during the 2020-21 NBA season.
Looking beyond Doncic and Porzingis, the Mavericks are ready to deal with anyone else on their roster, the Dallas Morning News reported. No one has been linked to a potential move out for now but that could change in the coming weeks.
Something could go down once the 2020 NBA Draft gets underway. Dallas owns the 18th and 31st pick but there are reports that they may try to pull off some trades to crack the top 10.
No deals have been mentioned and it is worth mentioning that this year's draft class is not particularly strong. So far, Anthony Edwards, LaMelo Ball and James Wiseman have been singled out as the top three candidates.
There are other names like Den Avdija, Killian Hayes and Obi Toppin who could pull off a surprise. For the Mavs, it all boils down on how they properly scouted the incoming rookie class.
Though they are looking for a third star, getting another quality young player could happen. Of the mentioned names, Avdija could be of interest to Dallas. However, that still depends on whether they can trade up and what position they would end up with.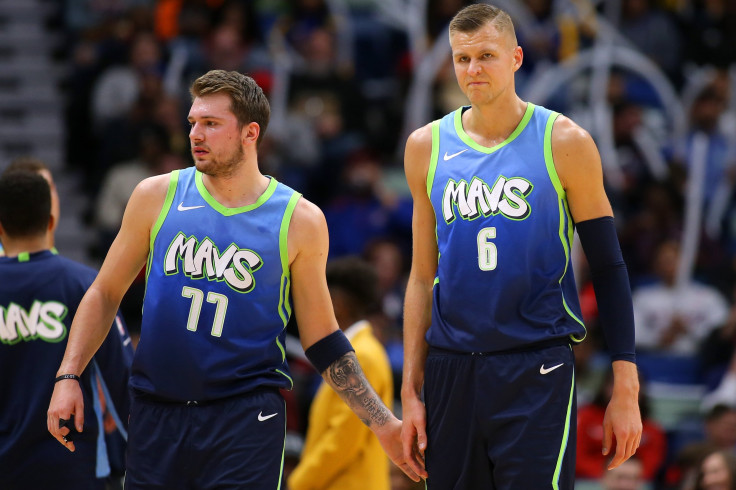 © 2023 Latin Times. All rights reserved. Do not reproduce without permission.