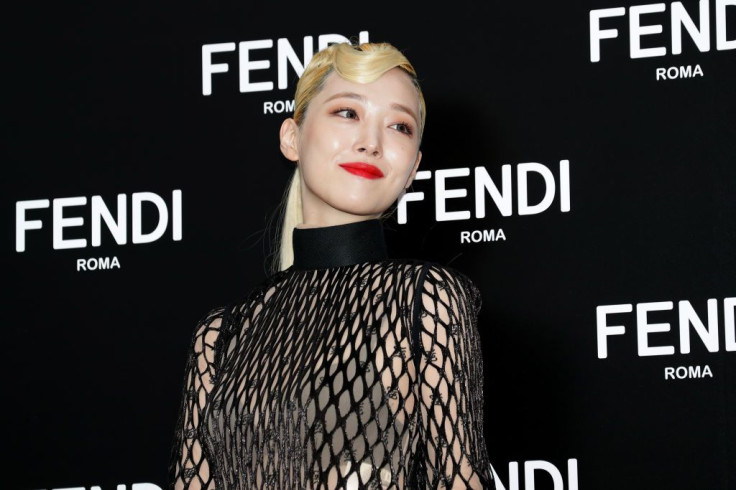 The world of showbiz might be alluring in its own right. Fans are often besotted with the glamorous personal and extravagant lifestyles of their favorite stars. And, it's no different with K-pop. However, a recent story surfaced on the internet and it turns out, the real lives of K-pop stars are shrouded in mysteries and torture. From distressing diets and forced singledom to grueling workouts; K-pop stars are often subjected to the extreme in a bid to remain desirable.
"Honestly, we don't have much time for eating," said Ho Ryeong, a member of the Great Guys, an up-and-coming boyband consisting of nine men in their 20s. "Nor are we free to eat what we want," Ryeong added. These revelatory statements were made during a recent interview with Insider, where the artiste spoke up about the struggles of being in the spotlight. The interview was taken post the band's gig at the Korea Drama Festival in Jinju in October.
The extreme (and nauseating to an extent) diets are an open secret in the K-pop industry. The "nine cups" diet recently made headlines for its absurdity and worse, for the number of stars who actually signed up for it. The diet entails eating fruits, greens and whole grains in the quantity that fits nine paper cups on a daily basis. The extremity of the diets often forced the stars to cheat in the dark.
"We weren't allowed to eat midnight snacks," said Way, a former member of Crayon Pop, a K-pop band. "Other snacks like chips and candy weren't allowed, so we would sneak out and eat it. Since they kept telling us not to, that made us want to eat more. We would secretly buy it and eat it in the bathroom," she added.
And, well, the disturbing part doesn't end there. Artistes are also subjected to challenging rehearsals— including being forced to perform with heavy (8.8 lbs) of sandbags on their feet for several days at a stretch. The intend was to make the dances look lighter without them while performing live. K-pop stars are often pushed to singledom, to appear accessible and desirable to a large number of audiences.
There exists mammoth competition in the K-pop industry to remain glamorous, desirable and in the perfect shade. The pressure to look and be at one's best at all times often take a toll on the physical well-being and mental health of the stars. The training often demands a total cut from socializing with family and friends, as several K-pop artistes have revealed that their phones are confiscated by the recording labels.
Not too long ago, K-pop star Sulli was found dead in her home. While a further probe is underway to examine the exact cause of her death, many speculate that the star killed herself. She was a victim of cyberbullying for going against the grain. In an industry where artists are literally banned from having a love life, Sulli was open about her relationship with her boyfriend.
She also decided to break the rules a little when she stepped out sans a bra. Sulli was also quite upfront about her challenges with mental issues. The brave star, however, couldn't put up a strong face for long—she passed away in October this year.
© 2023 Latin Times. All rights reserved. Do not reproduce without permission.