Dark web communities think that the coronavirus outbreak, which has affected more than 3 million people worldwide, is a result of a "grand plan" prepared and executed collaboratively by the Jews and China.
An anonymous user (anon) noted on the dark web that the virus did originate in the Wuhan lab but it was not created by the Chinese.
"The kikes get the credit for that one. It was the kikes. It's ALWAYS the kikes," the note reads.
The anti-Semitic dark web is a part of the internet that intends to maximize anonymity and activities that are intentionally hidden from the mainstream search engines.
The dark web groups and communities are known for their hate and criminal activities and remain most infamous for the backing of the anti-Semitic white nationalist far-right.
The discussion about Jews being responsible for coronavirus pandemic is based on the dark web theory of a global Jewish conspiracy for achieving power and domination in the world.
The thought of Jews being at the center of the coronavirus development and spread to the world is so strong among a few anons' of the dark web that they believe the disease was spread by the Jews to not only make people suffer but also to knock down China itself.
The recent allegations on Jews could be a result of U.S. President Donald Trump's continuous remarks blaming China for the coronavirus outbreak and the ongoing investigations that it could be a product of a Chinese lab in Wuhan studying coronaviruses in bats.
Fingers have been pointed in Haredi and the wider Orthodox Jewish community. in the U.S. itself for spreading coronavirus. This is especially true for the Jewish community in New Rochelle, N.Y.
Social media and even a few police officers have come forward with their idea of depriving the Haredi community of their access to medical facilities, with some even suggesting bombing the heavily populated Jewish Orthodox town in Orange County, N.Y. The anger has erupted after the failure of some members of the community to comply with the social distancing rules because of certain rituals and practices within the community.
The national director of the Anti-Defamation League (ADL) in the U.S., Jonathan A. Greenblatt believes that challenges in making community members who are deeply attached to the rituals comply to the social distancing rules is not a problem of the Jews but that it transcends faith.
Greenblatt further says that proactive steps are required to stop the spread of hate against religious minorities.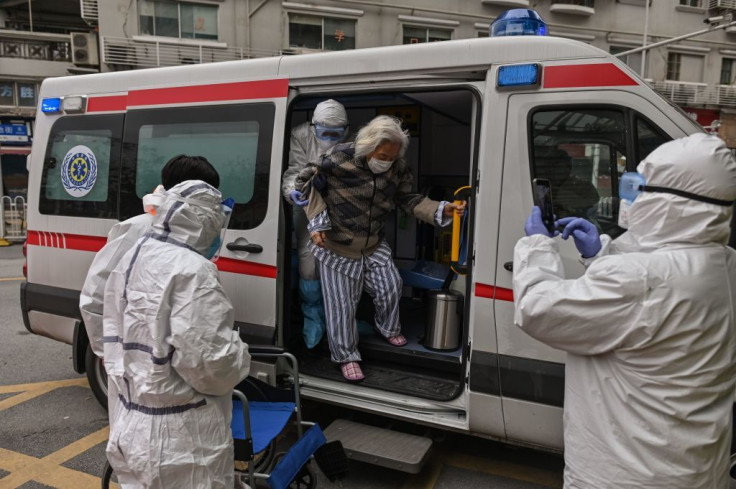 © 2023 Latin Times. All rights reserved. Do not reproduce without permission.