The organization led by Dr. Anthony Fauci, the National Institute for Allergy and Infectious Diseases (NIAID) funded the Wuhan Institute of Virology and several other institutes for their research on coronaviruses in bats. The same research is now being probed as a possible source of accidental leakage of coronavirus, which is suspected to have started from Wuhan lab.
The funds granted to the lab were for work on gain-of-function research on coronaviruses in bats. The NIAID is known to support the National Institutes of Health (NIH) in providing $3.7 million in funds over six years for research. The organization further assisted with $3.7 million funds to collect and study bat coronaviruses and the 5-year project ended in 2019. This makes it a total of $7.4 million in funds for a gain of function research.
A gain of function research involves manipulating the genome of the viruses to see their ability to infect humans or to enhance it. The same has been criticized by many scientists around the world because the accidental release of such viruses can pave way for a pandemic, similar to the one that the world is dealing with at the moment.
This is one good reason why several countries are not in the favor of initiating formal investigations to look for the root cause of this pandemic and to see if SARS-CoV-2 was released accidentally from the Wuhan lab.
While Dr. Fauci has not given any official statement on the origin of coronavirus that has affected more than 3 million people worldwide so far, NIH did say that there is no evidence that the virus was created in the lab and that most of such viruses come from the wildlife.
The first phase of the research in Wuhan that ended in 2019 was supposed to enter the second phase of coronavirus research at the beginning of this year. This phase involves an analysis of coronaviruses to see how they could mutate to infect humans.
Dr. Fauci is globally renowned for his work on HIV/AIDS during the 1990s. Now and advisory to the President of the U.S., Donald Trump, Fauci is known to spearhead the gain-of-function research on bird-flu viruses and to promote it widely. At the time, he said that the research was important and worth taking the risk because it will allow the researchers to take make preparations in terms of treatment and vaccination, just in case a pandemic occurs.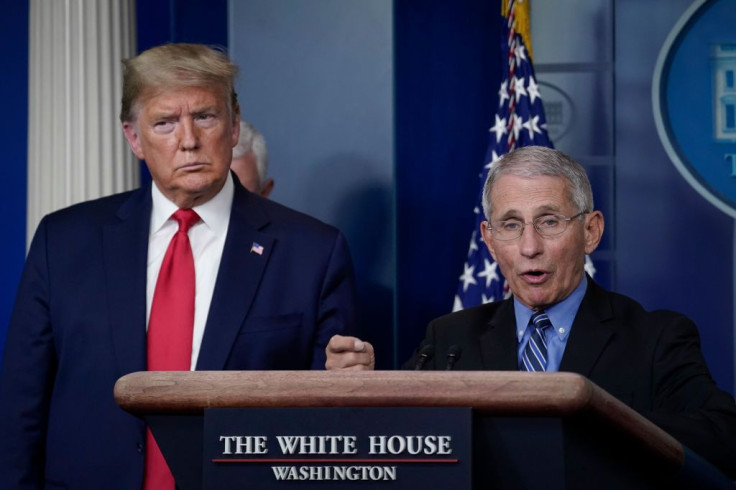 © 2023 Latin Times. All rights reserved. Do not reproduce without permission.