A Russian journalist and the daughter of a philosopher whose ideas have been influential to Putin and central to the Russia-Ukraine war was killed on Sunday in a car bombing incident that could've targeted her father.
Darya Dugina, a 29-year-old journalist from Russia, was reportedly driving her father Alexander Dugin's car as the both of them left Sunday evening from a "Tradition" festival where Dugin presented a lecture in the Zakharovo estate when the car exploded, according to the BBC.
The explosion, which destroyed the Toyota Land Cruiser Dugina was driving, caused her to swerve to the side of the road where the flames reportedly killed her before emergency services arrived. Russian authorities believe that the explosion was premeditated, and may have been targeting her father, CNN reported.
"Taking into account the data already obtained, the investigation believes that the crime was pre-planned and was of an ordered nature," the investigative committee said.
Dugin was a close ally of Russian President Vladimir Putin, and his ultranationalist philosophy reportedly influenced the Russian invasion of Ukraine to the point where he has been nicknamed "Putin's Brain" by many outlets. He was one of the many sanctioned by the West for his involvement in the Russia-Ukraine war.
His daughter, meanwhile, was a pro-Russian journalist who reportedly contributed to misinformation about the war, to the point of being sanctioned for it in March after she contributed an article in the United World International about Ukraine perishing if they joined the North Atlantic Treaty Organization.
"[When she] turned onto the Mozhaiskoye highway near the village of Bolshiye Vyazemi, there was an explosion, the car caught fire immediately," Andrei Krasnov, Russky Gorizont head and friend of the Dugin family, said. "The flames completely engulfed it. She lost control because she was driving at high speed and flew to the opposite side of the road."
The Kremlin and Russian media have been quick to blame Ukraine for the attack despite a lack of evidence linking the two; Ukrainian adviser to President Volodomyr Zelenskyy Mykhailo Podoliak denied the claims profusely.
"Ukraine definitely has nothing to do with this because we are not a criminal state, which the Russian Federation is, and even more so, we are not a terrorist state," Zelenskyy adviser Mykhailo Podoliak said.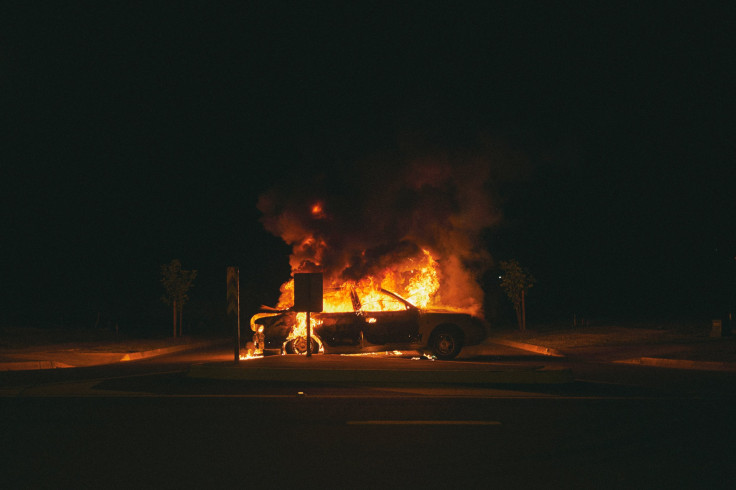 © 2023 Latin Times. All rights reserved. Do not reproduce without permission.