Russian President Vladimir Putin fears for his life in the face of strategic failures of his invasion of Ukraine on land and sea. In an interview, Ukrainian President Vlodomyr Zelensky said the only threat Putin is up against is from within Russia itself. He suggested that the sanctions imposed on the Russian people put immense pressure on Putin as he continues to witness drastic changes in the lives of his people as a result of being cut off from the world.
Zelensky added that the only way to influence Putin's decisions is to ban Russians from entering the EU as this will cause widespread anger amongst his own people, The Sun reported. "His life depends on whether he is threatened by his population or not. Nothing else is threatening to him."
Intelligence reports say that Britain will be providing additional arsenal to support Ukraine's military operations after Ukrainian forces claimed they were behind the devastating strikes on Russian military facilities in Crimea over the past week. One of the explosions rocked the Russian Saki airbase on the peninsula's west coast, taking down seven military aircrafts on Tuesday. The strike also caused significant damage to the base and reportedly killed one individual. However, Russia said the explosion was the result of an accident.
The two other strikes hit an ammunition depot in Maiske and an airfield in Gvardeyskoe. Based on reports from Russian officials, they claim the Maiske incident was caused by sabotage but they did not provide any further information as to the type of sabotage or who was behind it.
Meanwhile, Putin's forces are said to be struggling following several naval setbacks. On April 14, Ukrainian forces sunk the Russian flagship Moskva after a heavy strike of anti-ship missiles. Russian military troops are also no longer in control of Snake Island. Analysts have honed in on several speculations of Russia's impending downfall, but one that stands out the most is a campaign to degrade the Kremlin of its military capabilities in Crimea. The Crimean Peninsula is home to Russia's Black Sea Fleet, based at Sevastopol. Its complete control over the region assures Russia of continued access to its fleet.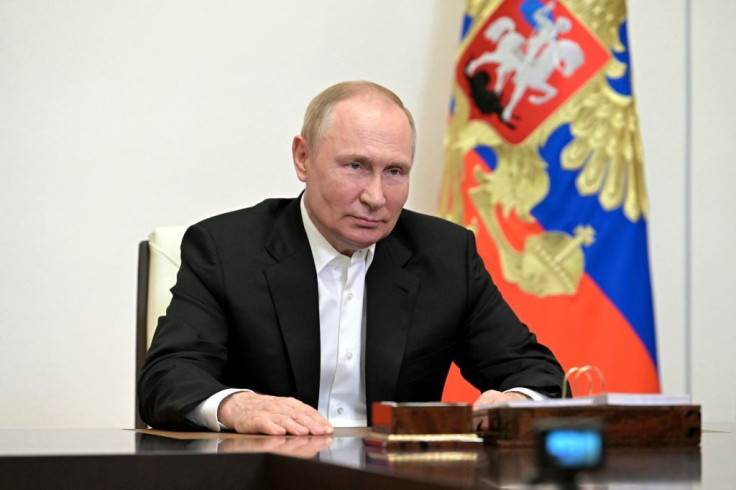 © 2023 Latin Times. All rights reserved. Do not reproduce without permission.