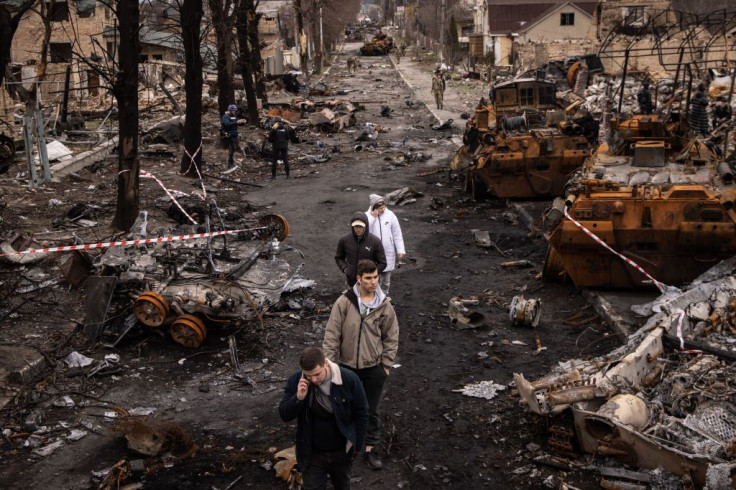 The headquarters of Vladimir Putin's Wagner private army was allegedly hit by Ukrainian artillery. Reports of the strike still cannot be confirmed if it had indeed targeted the shadowy Wagner paramilitary group of mercenaries. The location of the base was said to have been a top-secret site that was mistakenly shared online through Telegram by a pro-Kremlin correspondent, Sergei Sreda.
According to the BBC, the Russian journalist posted two photos on Telegram that showed himself with Putin's men and another of Sreda with Yevgeny Prigozhin also referred to as the Russian president's "chef". Prigozhin is the man behind the lavish table spreads arranged for Putin and other Kremlin functions.
The Sreda shared images, which have since been deleted, gave away the base address as it also showed a street name. Ukrainian artillery teams noticed significant landmarks in the photos and were able to determine the location.
Ukrainian rocket airstrikes blitzed the base using US-made HIMARS rockets systems which are thought to have killed dozens of Putin's hired goons at Popasna, Luhansk. Among the claimed casualties was visiting 61-year-old Prigozhin. However, this is yet to be confirmed, as some conflicting reports state he was wounded on the frontline and evacuated to Burdenko hospital in Moscow. Prigozhin's allies on the other hand have denied he was injured.
A source from Popasna told the VCHK-OGPU Telegram, "He is alive, even swearing." While another source related to Wagner said, "This is not the first time they have buried him," noting previous claims of his death from Ukraine.
Footage and photos of the HIMARS strike have been shared by media which showed a man being taken away on a stretcher after the base was shelled. Another video clip also captured three Wagner mercenaries talking amongst themselves around a truck and then crouching on the ground.
Although reports are still unclear if the missile attack did hit the private army, reports of some 20,000 Russian troops were believed to have been left at the hands of Ukrainian forces after being abandoned by their commanders. The Wagner paramilitary group is reputed to be Putin's own network of mercenaries who have also recently recruited prison inmates to boost Russian troops at the frontlines.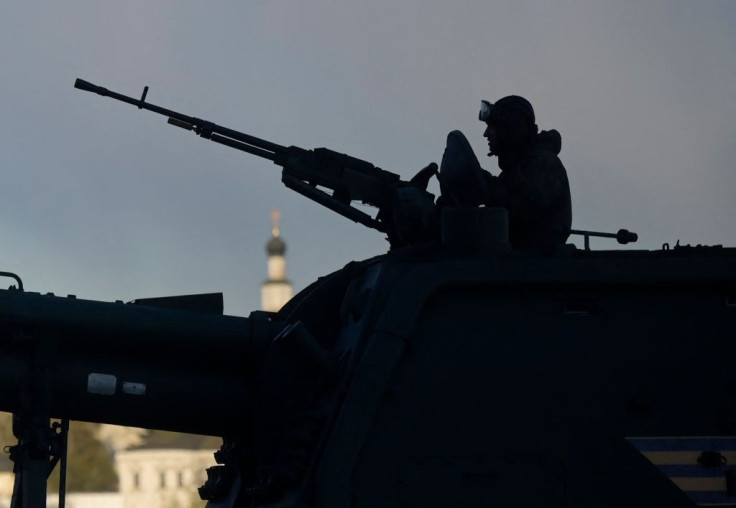 © 2023 Latin Times. All rights reserved. Do not reproduce without permission.