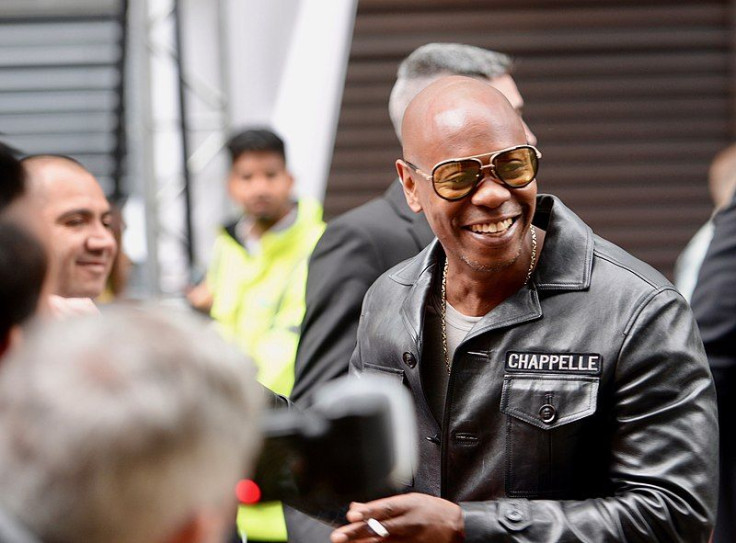 Dave Chappelle said that the infamous nasty notes that some of Donald Trump's staffers said they had received when Trump moved into the White House in 2017, came from celebrities and not former President Barack Obama aides.
At the the time, notes with messages like "you will fail" and "you aren't going to make it" were allegedly left in various offices along with a number of "Obama books." Obama's aides denied they were responsible for the notes.
Now, Chappelle, a comedian and friend of Obama, said the messages were left by prank-playing celebrities during a party for the Obama administration, reports Fox News.
"Remember when the Trump administration moved in, they said the Obama staff left dirty notes for us in all the drawers and all the cabinets?" Chappelle said on Naomi Campbell's "No Filter" YouTube series Tuesday.
"I saw this happening. I'm not going to say who did it, but it was celebrities, writing all this crazy s--t and putting them all over there. I saw them doing it, so when I saw it on the news, I laughed real hard," he added.
In November 2019, former White House Press Secretary Stephanie Grisham had taken over the responsibility in the Trump administration after her predecessor, Sarah Huckabee Sanders, resigned earlier that year. She claimed members of the Obama administration left the notes for their replacements.
"We came into the White House. I'll tell you something, every office was filled with Obama books and we had notes left behind that said 'you will fail,' 'you aren't going to make it,'" Grisham said.
Cody Keenan, who served as a speechwriter for Obama, said at the time that he left behind an iPhone charger, but that "nobody left unimaginative notes written at a sixth-grade level."
Meanwhile, Campbell has been chatting up with celebs on her series. One of the recent ones was Paris Jackson, who reminisced about her childhood days and being raised by her late father Michael Jackson. "I was conceived in Paris, from what I've been told, which is part of why I was named Paris," the 22-year-old musician, model and actress said on the show March 30.
"Born in L.A., California and was kind of raised everywhere. We spent a few years up north in like, Solvang, Santa Barbara area. But I was raised kind of everywhere, like the East Coast, the South, U.K., Europe, the Middle East. Like, we grew up everywhere," she added.
Campbell praised Paris for her "intelligence level," and said, "You see that you're worldly."
"It was difficult, a blessing a privilege to be able to experience so much at a young age," Paris replied.
"And my dad was really good about making sure we were cultured, making sure we were educated, and not just showing us like, the glitz and glam, like hotel-hopping five-star places. But it was also like, we saw everything. We saw third-world countries and we saw like, every part of the spectrum," she added.
© 2023 Latin Times. All rights reserved. Do not reproduce without permission.