Spoilers for "Days Of Our Lives" revealed that Gabi Hernandez (Camila Banus) will not stop until she catches Stefan DiMera (Brandon Barash) in her trap. She wants him to fall for her, and it seems that she will be victorious in her schemes as the unsuspecting successor to the Stefano empire will finally admit his feelings for her.
Stefan was devastated when he learned that Charlotte DiMera is not his child after a paternity test. But this should not have happened if Gabi did not intervene and messed up the DNA testing. When Gabi's game plan was uncovered, it was revealed that Chad DiMera (Billy Flynn) is Charlotte's true father and Abigail Deveraux (Kate Mansi) is her mom.
Based on the teaser for "Days Of Our Lives," Gabi is not yet aware that she is pregnant. But once she realizes this, there's no doubt that she will tell Stefan that he is the father. It appears that Stefan will believe her and that their engagement will follow soon despite the bad things she had done to him in the past.
Then again, it was noted that Gabi is infertile. Thus, the next episode of "Days Of Our Lives" will surely be messy. It is starting to look like it's another one of Gabi's tricks to get Stefan to marry her, and she may get what she wants. Stefan will not suspect anything as he has been going under the sheets with Gabi, plus he really wants to have his own children now.
If Stefan will indeed propose and marry her, it would be interesting to see what Gabi's next move would be in case she's just faking her pregnancy. Avid viewers of DOOL know that she could really be mean, so a fake birth in the future is also likely.
Elsewhere, Stefan will give Abe Carver (James Reynolds), the former mayor of Salem, a new job. He will hesitate to accept because he knows that getting entangled with the DiMeras is risky. However, the powerful family can always persuade him by using his weakness to get him onboard.
The upcoming "Days Of Our Lives" episode will also show Maggie Kiriakis (Suzanne Rogers) coming clean. She will admit to her husband Victor that she is becoming an alcoholic, and he will be very worried.
Lastly, Dr. Rex Brady (Kyle Lowder) and Chloe Lane (Nadia Bjorlin) will get closer as they spend more time together. See the next episode of "Days Of Our Lives" on June 13 at 1 p.m. ET on NBC.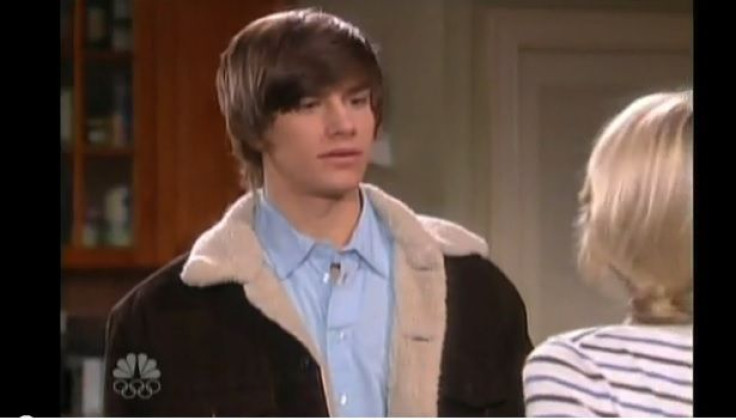 © 2023 Latin Times. All rights reserved. Do not reproduce without permission.