"DC's Legends of Tomorrow" will end its run after seven seasons following word that the series has not been renewed.
The announcement comes not long after "Batwoman" was also axed after three seasons on The CW. This was revealed in a tweet by Caroline Dines.
As for "DC's Legends of Tomorrow," this means that the series would have been the long-lasting superhero-themed show on The CW had it gotten an eighth season, beating out the first series on The CW, "Arrow."
The series ended in a cliffhanger with the introduction of Booster Gold (Donald Faison). He was a character that most were eagerly awaiting.
"Well, folks. It's been an incredible run. However, the CW has let us know that there will be no season 8 of Legends of Tomorrow," showrunner Keto Shimizu wrote on social media.
"We are heartbroken, but also immensely grateful for the amazing work our cast, crew, and writers have contributed to the little show that could. Thank you to our fans; your love and passion for our strange band of misfits has made every break, every script, every daily, every cut, and every mix worth all the hard work. We see you, we love you, and you'll always have a place on the Waverider," she added.
With "DC's Legends of Tomorrow" signing off, this means that The CW will only have three shows remaining – "Naomi," "The Flash" and "Superman & Lois."
Of the three, the fate of the DC adaptation "Naomi" remains uncertain.
It appears the shift done by "DC's Legends of Tomorrow" came short of keeping the ratings up. From the familiar time-travel angle, the show changed things a bit in season 7, anchored on a corrupted version of Gideon where the AI ran the Waverider had built a robotic team of evil Legends and was hell-bent on destroying the real ones and replacing them with more "efficient" versions.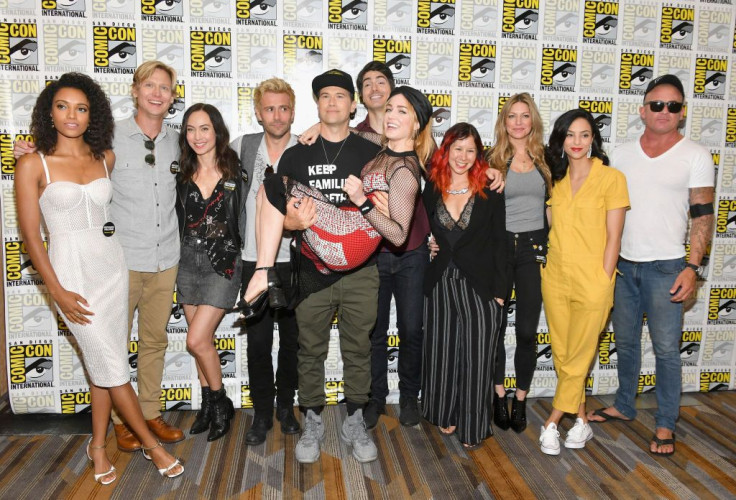 © 2023 Latin Times. All rights reserved. Do not reproduce without permission.