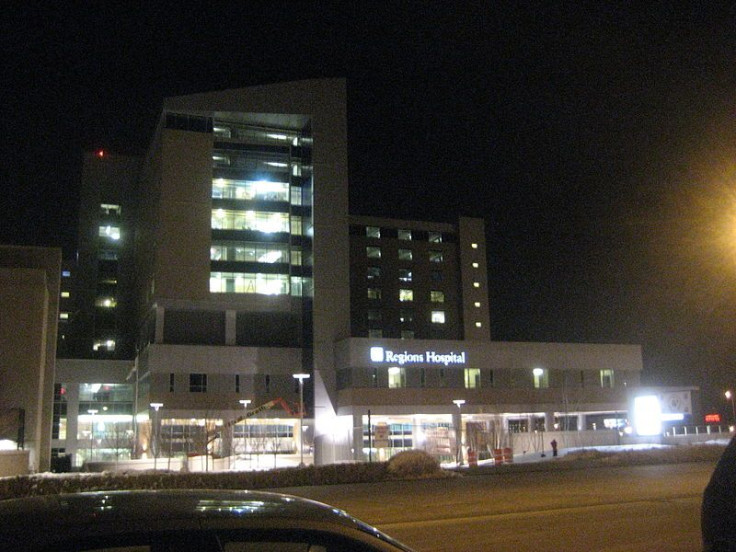 A baby girl born in Brazil is being called a "miracle baby" after the infant was pronounced dead and then "came back to life" a few minutes before her body was being prepared to be taken to the morgue. The baby girl, named Yasmin Gomes, was left in a box outside of a chapel in a hospital in Londrina, Brazil.
She was left there by a nurse who reportedly could not bear the idea of sending the dead baby to the morgue. The dead baby's grandmother, Elza Silva, arrived three hours later to take her body to the morgue, only to find that Yasmin was alive and kicking her legs and opening her eyes.
RELATED: Infant Superglue Saves 3-Week-Old Baby From Aneurysm At University Of Kansas Hospital [VIDEO]
"At first I couldn't believe it, we couldn't accept that it could happen," said Silva to Brazil's Globo G1 website. "Then we saw that she was breathing. We hugged each other and started to shout, 'she's alive, she's alive'. It was a miracle."
According to hospital records, Yasmin entered the world via a natural birth at Lincoln Graca hospital, but stopped breathing immediately. She was pronounced dead after the doctors tried to revive her several times and as such, a death certificate was issued.
According to Yasmin's mother Jenifer da Silva Gomes, 22, the moment her daughter died was incredibly painful.
RELATED: Swimming Baby: Watch 16-Month-Old Elizabeth Swim Completely By Herself [VIDEO]
"My world crashed down right then. It was the most desperate moment when all my dreams were snatched away," said Gomes to Brazil's Tanosite website.
The nurse who sent the body to the hospital chapel, Ana Claudia Oliveira, told reporters that she sent the body because Yasmin was a "little angel."
"I can assure you, the child was dead. Her pupils didn't respond to light. All her signs pointed to the complete absence of life," Oliveira said. "I saw it with my own eyes. She was blue all over, completely dead."
The doctor who tried to revive Yasmin and signed her death certificate, Dr. Aurelio Filipak, told reporters that in his 20 years of experience in the medical field, he has never witnessed anything as peculiar as the case of the dead baby waking up.
RELATED: Baby Bottle Ban Proposed In Venezuela To Promote Breastfeeding [VIDEO]
"People can make their own conclusions, but only those who were there know what really happened," said Filipak.
After the revival of Yasmin, her family has revealed that they plan to change her name to include Victoria, which translates to victory in Portuguese.
"There is no explaining miracles. They happen as God want, " her mother said. "If it was his will that our daughter had died, we would have accepted it, but he brought her back, so there must be a higher purpose in all this."
© 2023 Latin Times. All rights reserved. Do not reproduce without permission.