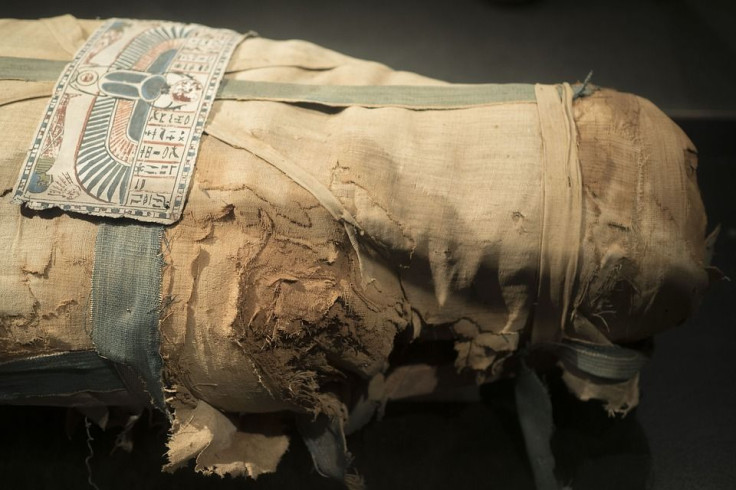 Relatives of a man in the Philippines who died in a road accident are furious after they found out hospital staff had taped up the man's body "like a mummy". On April 30, Merwin Fabregas was seriously injured in a vehicular road accident in the province of Nueva Vizcaya but his family claimed he was admitted into a hospital as a Covid-19 patient.
Fabregas was taken to Region II Trauma and Medical Center for treatment. The victim's mother told local TV media that her son was not treated for his wounds upon arrival at the hospital but was taken to the respiratory viral disease ward instead. He later died of his injuries.
During an interview, the victim's grieving mother said :"I just kept crying. It's not what I wanted to happen. They didn't care about him. They should have taken care of my son but that's what they did."
(WARNING: Graphic content) The man's mother continued to describe the state of her son's body after they tried to remove the tightly wrapped packaging tape from his face saying how his eyes nearly had popped out of its sockets. She also claimed that the hospital staff unhooked her son's life support even if he was still allegedly alive.
Upon being questioned as to why Fabregas was treated as a Covid-19 patient, according to hospital director Dr. Napoleon Obaña, the victim was brought to the Covid ward as a precautionary measure and hence was handled according to health protocols even after his death.
"There is an upsurge of [COVID] cases in Quirino. So we want to safeguard those who live in Vizcaya. We have to treat it as a suspected COVID case because he might have infected other people. He might spread the infection," Obaña explained.
To clarify the mother's allegations, Obaña added that the victim was placed on life support and that they had only switched it off once the patient was declared dead. "So we didn't kill him," the doctor added.
The Mirror said the doctor also maintained their reasons for having taped up Fabregas' body because he was a suspected Covid case at the time of his death. Had the swab test results arrived sooner, they would not have done so. The patient later tested negative for Covid-19.
The Philippines has imposed a travel ban for those coming in from India, Pakistan, Sri Lanka, Nepal and Bangladesh in the country's effort to protect itself from the increasing number of potentially deadly variants.
The country is currently under siege as it fights against its second Covid wave bringing the death toll in the Philippines at 18,260, with 1.11 million infections. Although the number of daily infections has fallen from a peak of 15,310, the daily average has remained above 6,000 as of May 8, 2021.