A man from South Africa who took part in a drinking challenge reportedly died after he chugged down an entire bottle of Jagermeister in two minutes.
Per reports, the yet-to-be-identified man was competing with other customers at a liquor store in the Mashamba village where the winner would take home $12.
However, it reached a point where the man seemingly took in too much, resulting in him collapsing. He was brought to a clinic and was later on pronounced dead. The man was reportedly somewhere between 25 to 30 years old.
"One of them immediately collapsed thereafter and was taken to the local clinic, where he was certified dead," Waterval police spokesperson Brig Motlafela Mojapelo stated.
In video footage posted on social media, the man could be seen trying to chug down the bottle during the competition. The said post racked up 9,000 views as of Wednesday morning.
It could also be seen in the video clip how other competitors were encouraging him to finish the bottle of booze. However, one user gave his take and said it was a game that turned out all wrong.
"Worst part of it all… is that, this isn't funny at all… it was a game that turned out all wrong from all directions," the user said.
Also, another user commented that the man paid for taking part in the competition with his life.
An investigation has been launched in connection with the incident. It remains unclear as of this writing if charges will be made against the liquor store owners.
As per data cited by Professor Charles Parry, SA Medical Research Council, South Africans on average consume about 64.4 grams of alcohol per drink per day, which equals six standard drinks in one day, as reported by City Press. Drinking alcohol is slowly transforming into an issue in the country.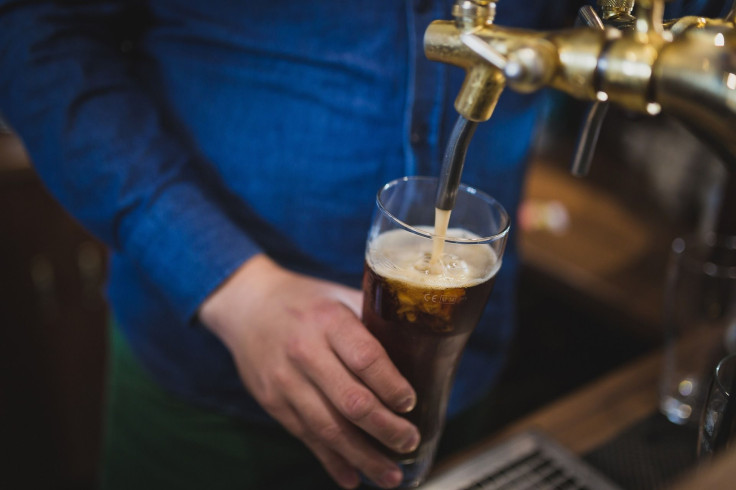 © 2023 Latin Times. All rights reserved. Do not reproduce without permission.