The death of a television cameraman on Sunday HAS sparked another wave of riots across Georgia following a fatal attack on LGBT Pride supporters and journalists in Tbilisi.
Aleksandre "Lekso" Lashkarava, 37, died in his home in Tbilisi, just six days after he suffered a concussion and facial fractures, which required surgery. He sustained serious injuries after more than 50 journalists and media associates were pounced on by anti-LGBT protesters in the streets of the capital on July 5 during a planned Pride march, the BBC reported.
The official cause of death has not been announced but an initial examination suggested that an overdose of painkillers may have killed him. At the request of the victim's family, an independent expert will join his post-mortem examination.
The television cameraman for TV Pirveli was initially treated at a local hospital before being released to recover at home. He had been complaining of severe pain on Friday two days before his reported death, Miranda Bagaturia, a colleague at the station said, CPJ noted.
The Georgian Ministry of Internal Affairs subsequently announced that a criminal investigation is underway, noting that police have since arrested five people for the "physical and verbal abuse" of Lashkarava.
Anti-government protests are expected to resume after Tuesday's funeral for Lashkarava as demonstrators call for the resignation of its top officials, prime minister Irakli Garibashvili and interior minister Vakhtang Gomelauri, who is blamed by many for the police's failure to prevent the violence, according to the Irish Times.
Critics of the government also moved to slam the authorities, accusing them of turning the nationalists and Orthodox Church figures into scapegoats after the group led the violent protests against the Pride parade.
Georgia remains very conservative despite officially illegalizing discrimination against sexual orientation, forcing Pride event organizers to call off the events after their office was ransacked in June.
"Georgian authorities must thoroughly investigate whether Lekso Lashkarava died as a result of the assault he suffered while covering a demonstration," Committee to Protect Journalists deputy executive director Robert Mahoney said in a statement. "Those who attacked him and some 50 other journalists during a disgraceful display of anti-media violence should be brought to justice."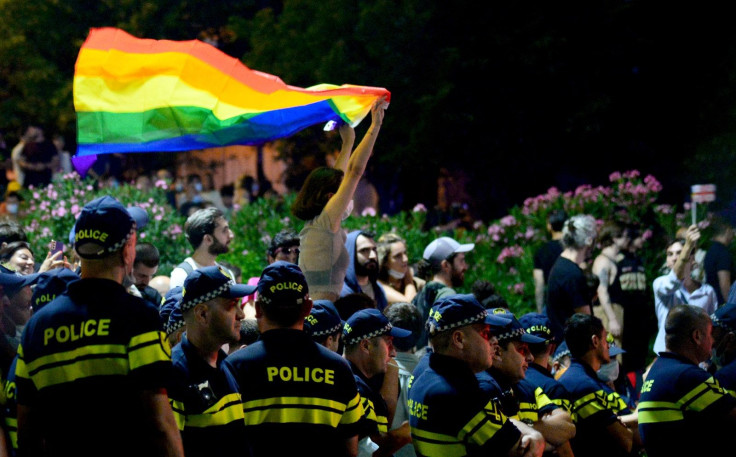 © 2023 Latin Times. All rights reserved. Do not reproduce without permission.