A 33-year-old man has been arrested for murder after human remains at an advanced state of decomposition were discovered horrifically stuffed into plastic bags outside a residence in Georgia.
The Georgia Bureau of Investigation (GBI) has confirmed that Christopher Collin Demmon, 33, is being held at Aiken County Jail in South Carolina while awaiting his extradition back to the Peach State for the alleged brutal murder.
Demmon is being held in relation to the gruesome discovery of dismembered human remains crammed into plastic bags outside of a residence in Devereux, Georgia on Friday night, the Telegraph noted.
"The Hancock County Sheriff's Office requested that the GBI conduct a homicide investigation in Devereux, GA. At approximately 6:57 p.m., the Hancock County Sheriff's Office 911 Center received a call stating they believed a deceased person had been located. Deputies responded and confirmed that an individual was deceased on a property on Main Street in Devereux, GA," the Georgia Bureau of Investigation said in a statement.
A preliminary investigation revealed that Demmon and an unnamed associate lived at the said residence on occasion. The decaying body has been transported to the GBI Crime Lab in Decatur for autopsy, Law & Crime wrote.
Police obtained an arrest warrant against the suspect on Saturday, as he faces potential malice murder charges. A vehicle spotted dumping the plastic bags outside the residence has reportedly been traced back to Demmon.
According to The Telegraph, Demmon had previously been arrested for disorderly conduct in South Carolina just this June 1.
Mary Chandler, Special Agent In Charge of the GBI's Milledgeville Office, confirmed that the dismembered remains were found in the bag at a late stage of decomposition. However, Chandler mentioned they have yet to ascertain a time frame for the death of the unidentified victim.
Demmon has a history of crime, his previous offenses including grand theft, burglary, and credit card fraud in Tampa, Florida. Overall, the defendant has spent about three and a half years in prison for his previous violations and was released from jail in December 2020.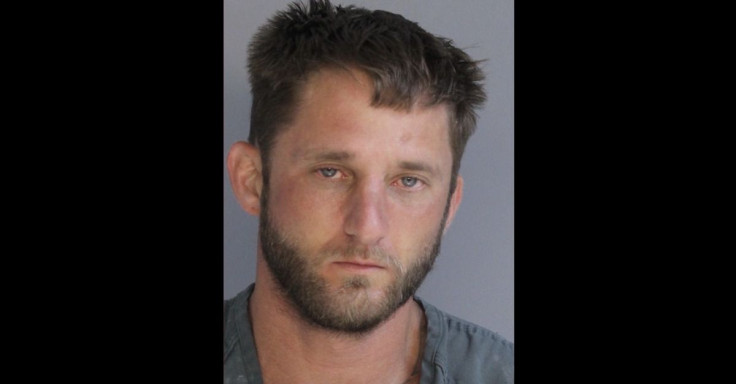 © 2023 Latin Times. All rights reserved. Do not reproduce without permission.