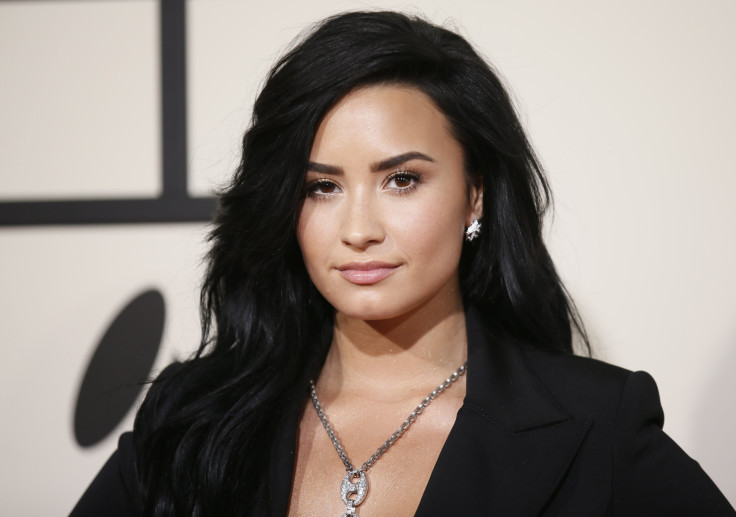 Demi Lovato has very powerful words for women who are constantly fighting to be heard, and for the society who refuses to listen to what they have to say. Lovato took to social media to express her opinion on the Kesha vs. Dr. Luke case this weekend, "Frustrating to see women come forward with their past only to be shot down and disrespected for their bravery in taking action," the singer wrote on her Twitter. "Happens way too often. I'm ready for women to be taken just as seriously as men."
On Friday, Kesha lost a bid to be freed from her contract with top record producer, Lukasz Sebastian "Dr. Luke" Gottwald, after confessing that he had drugged, sexually abused and psychologically tormented her. "I cannot work with this monster," Kesha said in a statement that revealed Dr. Luke's abuse led her to develop an eating disorder and suicidal thoughts that prompted two months in rehab back in 2014. The 42-year-old music producer denied the allegations before the Judge.
Demi, who has fought her own personal battle with eating and mental disorders in the past, came forward for her fellow singer and expressed her support, "#FreeKesha (heart emoji) this is only gonna make you stronger, you brave and beautiful girl. Prayers with you." The 23-year-old singer continued to elaborate on her discontent after finding out about the Court's ruling, "Someone tell why anyone would ever feel brave enough to come forward if they are most likely to be ignored or called a liar?"
The "Confident" performer didn't stop there. Read Demi's notes on a subject that we all should be talking about in the US, and in many other countries where many sexual abuse victims have yet to see justice:
© 2023 Latin Times. All rights reserved. Do not reproduce without permission.