Two-time Grammy Award nominee Demi Lovato has released a heartfelt song dedicated to their late friend Thomas "Tommy" Trussell III, an actor and a model who died from a drug overdose in 2019, in their newly released single titled "Unforgettable (Tommy's Song)."
Exactly two years after Tommy died, Lovato, 29, announced that all net proceeds from the single will be donated to The Voices Project, a recovery advocacy organization.
Lovato, who this year confirmed they are non-binary, also advocates for addiction recovery. They would promote the Substance Abuse and Mental Health Services Administration hotline (1-800-622-HELP) along with their new track, Seventeen reported.
"Two years ago I lost someone who meant so much to me. His name was Tommy and he was such a beautiful, special man," they said on Instagram. "I wrote this song the day after I found out that he had lost his battle with addiction. This disease is extremely cunning and powerful."
"If you know anyone who is struggling please call 1-800-662-HELP (the @samhsagov treatment helpline)," they continued.
In the pre-chorus of "Unforgettable (Tommy's Song)," Demi highlighted their struggles with addiction as she acknowledges Tommy's battle with the complex disease. Trussell died in October 2019 following his battle with drug addiction, which Demi had announced via their Instagram Stories, the PEOPLE noted.
"Devastated. Please hold your loved ones tight. Tell them they are special and that you love them. Make sure they know it. RIP to my boo @sirtruss," they wrote with a black-and-white photo of Tommy, who they claim is a notable individual in her new single.
"You begged me not to forget you but how could I? You're unforgettable," the "Dancing With The Devil" singer laments in a part of the chorus.
Earlier this month, the pop star revealed in their YouTube documentary series that their 2018 drug overdose left them with three strokes and a heart attack. The near-death experience saw them minutes from death after consuming opioids laced with fentanyl.
"I've had a lot of lives, like a cat. I'm on my ninth life," Demi shared in their "Dancing With The Devil" production, recalling how they were rushed to the hospital in July 2018 after they collapsed at their Los Angeles home.
Since the 2018 tragedy, the "Skycraper" hitmaker was left with brain damage, claiming they still feel the effects of the incident, including having a blurry vision that made them unfit to drive. They also confessed that even reading became a tedious task for the songwriter, according to the BBC.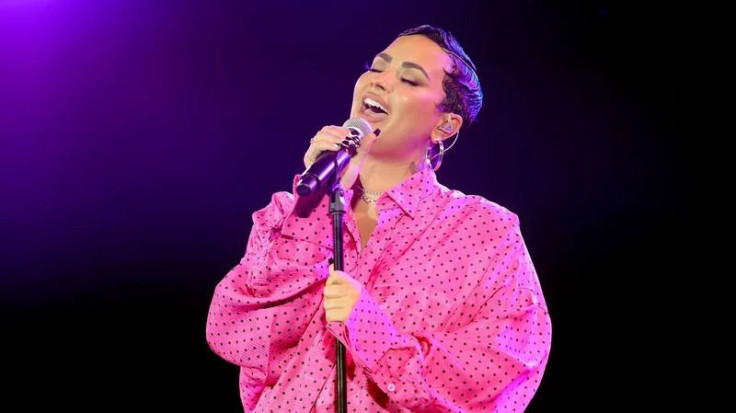 © 2023 Latin Times. All rights reserved. Do not reproduce without permission.