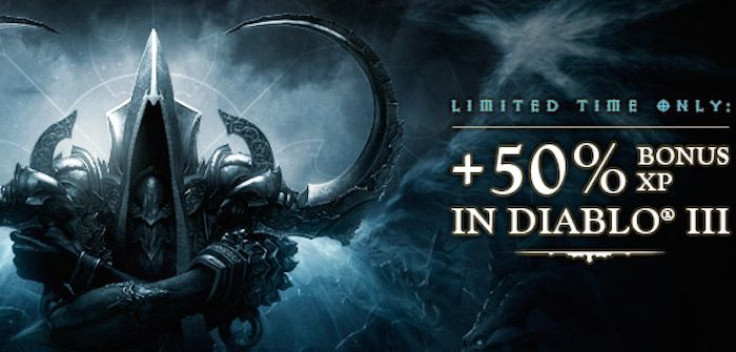 The first expansion for Blizzard's hit-game "Diablo III" is just around the corner and the company is giving gamers a bonus, which should give them a head-start on the new Paragon leveling system. Before "Reaper of Souls" launches on Mac and PC Mar. 25, gamers will receive a 50 percent bonus XP boost to all characters on their accounts. It's a brilliant strategy for Blizzard to help players get a leg up on patch 2.0.1's new Paragon Leveling System. According to Blizzard, with the new system all characters share and contribute to a single, account-wide Paragon level.
Additionally, to Paragon Leveling, patch 2.0.1 also includes the new Loot 2.0 system, a new revamped difficulty system, clans and communities will be added plus skill updates to all five hero classes. Fortunately gamers do not need to have a pre-order for "Reaper of Souls" to benefit from the double XP boost. In fact all active "Diablo III" accounts will have access to the bonus experience and all the new systems introduced in patch 2.0.1. Check out the video below which details in depth patch 2.0.1.
Make sure to take advantage of the 50 percent XP because it expires at the end of the March. "Reaper of Souls" launches in just a few weeks, Mar. 25 for Mac and PC. For more information on the upcoming expansion, be sure to visit Blizzard's website for the Reaper of Souls mini-site or the Diablo III community site. Bonus XP ends March 24, 2014. The +50 percent Boost applies to the PC and Mac only.
© 2023 Latin Times. All rights reserved. Do not reproduce without permission.