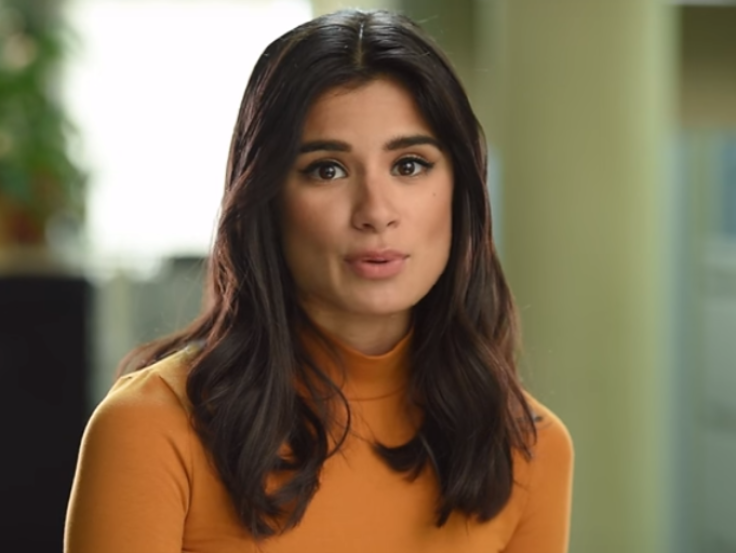 Actress Diane Guerrero released something of an immigration advocacy recruitment video on YouTube this week, encouraging viewers to join a movement aimed at stopping deportations of immigrants. Produced in conjunction with the Immigrant Legal Resource Center (ILRC) and United We Dream (UWD). Diane Guerrero is the face of the hardened Maritza Ramos on Orange is the New Black and quipping character Lina on Jane the Virgin. The video begins with a reference to anti-immigrant rhetoric that has spiked during the presidential campaign, particularly among Donald Trump and his supporters.
With all the hate speech and the intolerance these days, it's easy to forget that we are a nation of immigrants. Whatever our personal reasons — whether we were born here or our parents came here for a shot at the American dream — we need to stand up to reactionary policies aimed at targeting and criminalizing the immigrant community We can and must do better
Guerrero is the pro-immigrant reform movement's top celebrity booster, starting with her 2014 Op-Ed in the L.A. Times that detailed her experience of arriving home to an empty house after her Colombian parents and brother were deported when she was 14 (she's a U.S. citizen). The story is paraphrased in the video (hear a longer version in the CNN video, below).
I was 14 when my family was torn apart by deportation. My family was taken because they were undocumented immigrants — just like 11 million other people living and working in America today," she says.
Guerrero's letter in the L.A. Times had little impact on readers, who tended to blame her parents for her traumatic experience and prolonged family separation. "If letters to The Times are any indication of broader public opinion," wrote editor Paul Thornton "immigrants and their supporters who hope to stir public sympathy by putting a human face on the issue have their work cut out for them."
In recent years the Administration has taken steps to protect young immigrants — but it's not enough — and now some lawmakers are proposing drastic and harsh new laws that would pave the way for more intolerance, more deportation and more family separation. We need your help.
A few days later, on Nov. 20th 2014, the White House announced temporary programs to shield as many as 5 million undocumented immigrant from deportation. The larger one, DAPA, is at the forefront of a Supreme Court case that will be decided in the coming months. Guerrero has continued to support the administration's efforts, attending immigration-related events such as award ceremony recognizing DACAamented teachers.
Despite some audiences being unreceptive to past efforts, Guerrero appears to believe that she can rally supporters of immigration reform to action. In the past, she has also called on Latinos to register to vote.
"I hope this creates a sense of urgency around our broken immigration system and the need for policies that keep families together," Guerrero said in a statement announcing her new video. "We have to stop tearing families apart and subjecting immigrants to the kind of fear and oppression that many fled from in their home countries. We have to end policies that encourage racial profiling and mass incarceration. We have to get local law enforcement out of the business of deportation."
Guerrero's most recent video comes at a time when immigration advocates are fighting on three fronts.
First, legal advocates are battling with a Democratic president in the courts over immigration prisons, while also supporting the administration's case in the Supreme Court. Finally, social activists are building up voter registration to try and defeat Republicans in the fall, following a primary process that hasn't favored candidates sympathetic to comprehensive immigration reform.
"Diane's story is not unique and exposes the harsh human toll of policies focused on deportations, incarceration, and immigration enforcement," said Grisel Ruiz , Staff Attorney at the ILRC. "This video is meant to educate people on what is likely happening in their own back yard and encourage them to call on local and national leaders to stand up to policies that criminalize immigrant communities."
The full video includes Guerrero's call to action, urging supporters to participate in the political process and connect with advocacy organizations.
Here's the CNN interview, in which Guerrero cries remembering the day her family was deported.
© 2023 Latin Times. All rights reserved. Do not reproduce without permission.