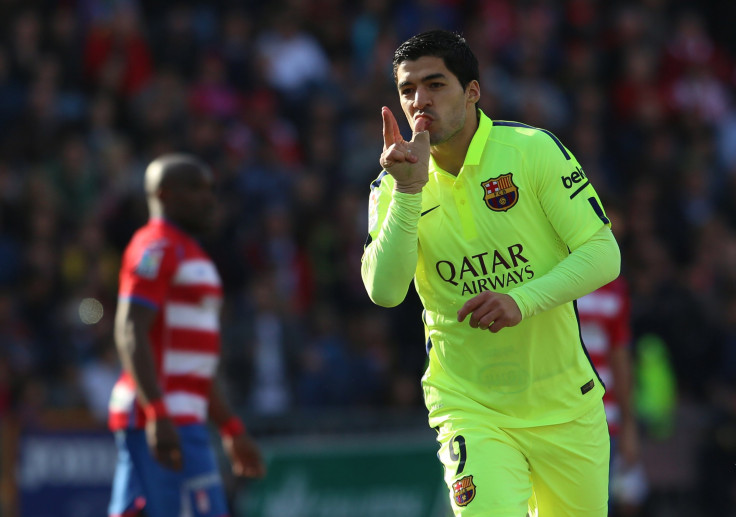 Another day, another biting scandal surrounding soccer star, Luis Suarez. The Uruguayan striker has a long history of chomping on his opponents, with his most recent incident occurring on the sport's grandest stage, the 2014 World Cup in Brazil. Suarez reached international fame for biting Italian defender Giorgio Chiellini during a group play match and was subsequently suspended for four months.
That incident was his third such biting offense, which is why his public denials that he bit again during a recent match versus Manchester City won't be believed by most of the general public.
Suarez is accused of trying to bite Manchester City defender Martin Demichelis during their UEFA Champions League Round of 16 matchup last Tuesday. Barcelona won the match 2-1, but video evidence after the game showed Suarez appearing to bite Demichelis' hand.
"He [Martin Demichelis] put his hand on my throat," he told the radio station Sport890. "I do not understand why the English media want to do this. They want to make trouble – a mountain out of a molehill."
Meanwhile, Suarez has been cleared of any wrongdoing and scored in Barcelona's 3-1 victory over La Liga's Granada on Saturday. After struggling to score for most of his rookie season with Barca, Suarez has now scored three goals in four games and is starting to round into the same form he showed in Brazil.
The video of Suarez's "alleged" bite is below and we have included a poll for you to tell us what you think. Did the Uruguay striker bite Demichelis, or is this just a case of his troubled past getting the better of him? You be the judge.
© 2023 Latin Times. All rights reserved. Do not reproduce without permission.