Jordyn Woods may have just thrown shade at her former best friend, Kylie Jenner, with her newest tattoo. The model shared a photo of her ink on Instagram last weekend.
Woods flaunted her arm tattoo at a summer party in Beverly Hills for UOMA Beauty. While there, she was photographed with the wordy ink that says "what's meant for me will never miss me."
The reality TV star never confirmed or denied the rumors that her tattoo was about Jenner, but celebrity blogger Perez Hilton thinks that this is the case. After all, Woods and Jenner used to be very close to each other, but they had a falling out after the former hooked up with Khloe Kardashian's baby daddy, Tristan Thompson.
And in another possible shade, Woods may have poked fun at the fact that Jenner didn't invite her to her lavish birthday celebration in Italy last week. The Kylie Cosmetics CEO turned 22 years old on Aug. 10, and she flew to her birthday destination with Travis Scott, Stormi Webster and her other relatives and friends.
"Plans got canceled yesterday so I couldn't let this go to waste … gonna start creating more projects and looks," she wrote alongside a sultry photo of herself. But by the looks of it, it's also possible that Woods' posts have nothing to do with Jenner.
During her interview with Cosmopolitan UK, the 21-year-old said that she's hoping to repair her friendship with Jenner because she loves her and she's her homie. "I hope everything falls into place and that we can all grow and build our relationships with our family and God and come back together one day and be stronger and happier," she said.
Jenner and Woods hit it off after their first meeting in 2012 and have been friends since then. One year later, Woods confirmed their friendship on her Instagram account by uploading a photo of them together.
In 2015, Jenner launched her makeup brand, and Woods was by her side. And when the young billionaire gave birth to her daughter, Woods was also there with her.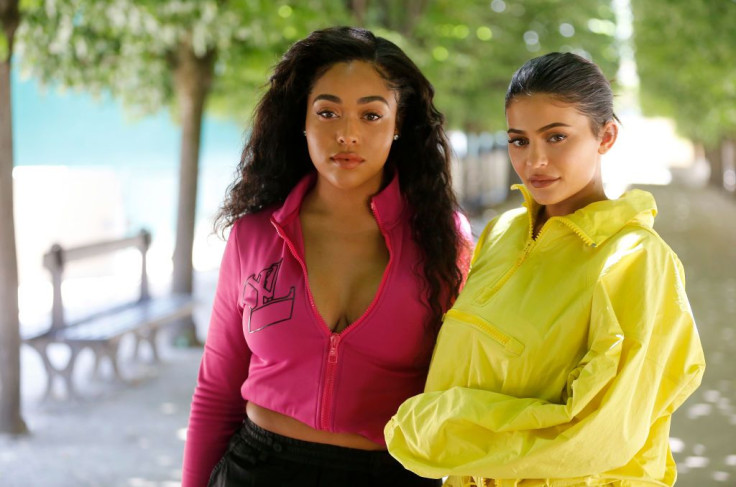 © 2023 Latin Times. All rights reserved. Do not reproduce without permission.