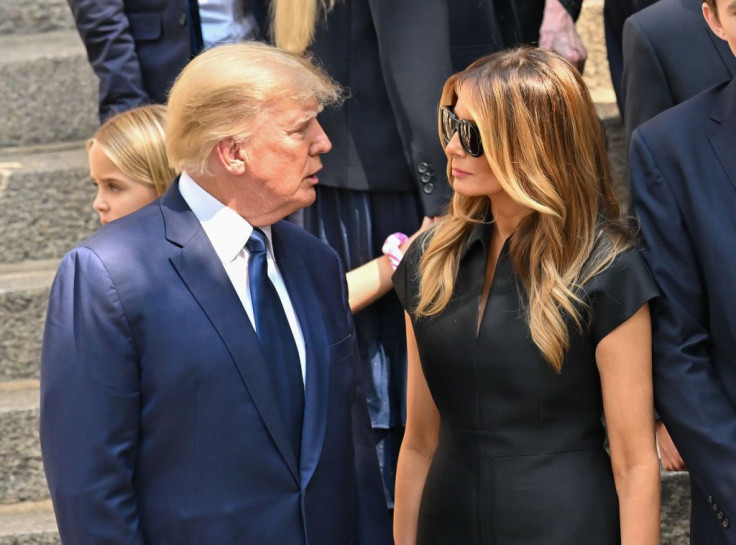 Former First Lady Melania Trump was recently seen for the first time since her husband Donald Trump's indictment and arrest.
Sources told Page Six that she has agreed to be a fixture in the former President's campaign.
A source said that her public message and appearance with her 76-year-old husband on Sunday came after he urged her to support him.
The source said that Trump told her, "I really need you for this because we are going to be campaigning."
According to the insider, the couple had a major talk over the last weekend, and she has "agreed to be on board."
Last weekend, Melania, 52, wished her Twitter followers Happy Easter with a photo of a rose. It was the first time she had tweeted anything since Trump was arrested.
Before that, she had been absent from his post-arraignment speech at their Mar-a-Lago property. On Easter, the couple was seen together at the resort having brunch.
A source said that she wanted "just to be alone with him; that was her request."
The source added that the fact it was the two of them alone was a big statement, saying that they "are together, I stand by my husband.'"
In connection with a hush money payment to porn star Stormy Daniels ahead of the 2016 Presidential election, Trump was charged with 34 felony counts.
According to Insider, if the case ever makes it to trial, Melania could be forced to the forefront of her husband's criminal defense on felony charges.
Meanwhile, a source told PEOPLE that Trump's political appearances are just "uncomfortable" for Melania.
The source added that she has her own life at their Florida home at Mar-a-Lago and likes to be left to herself.
The source shared that she can be aloof and "not particularly friendly because she simply wants to be left alone."
She is just focusing on her and Trump's son Barron.
The source said that Melania does what is expected and wants her son to have as "much protection around him as possible."
The source shared that the former model is normally quiet and in the background manner "has served her well in the series of scandals plaguing her husband," and that it might continue.
© 2023 Latin Times. All rights reserved. Do not reproduce without permission.