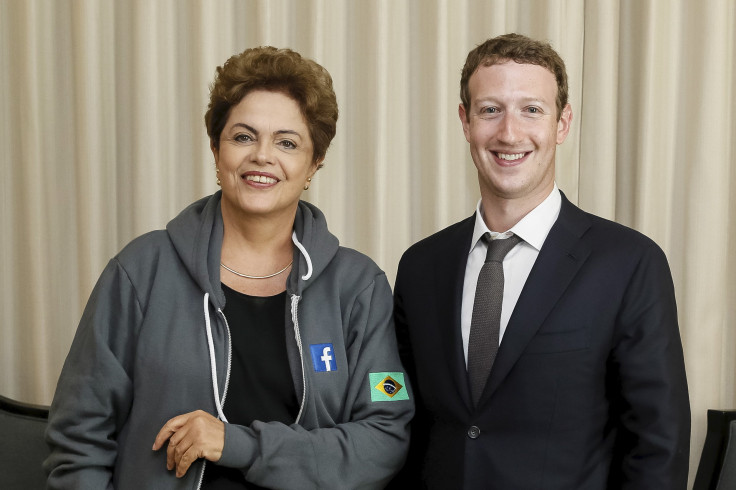 A Facebook executive is in jail after a Brazilian judges lost their patience over a warrant to extract user data from one of the company's apps. Latin America Facebook Vice President Diego Dzodan is perhaps a victim in a tug of war between law enforcement and technology companies who have very different understandings of the companies' abilities and responsibilities to divulge encrypted user data. The news comes as Apple is locked in a legal battle with the FBI after it demanded that the company create software to break the encryption of an iPhone once owned by one of the two San Bernardino terrorist shooters. In the Brazilian brawl with Facebook, authorities ordered the company to hand over data relevant to a drug trafficking case.
"In the face of repeated non-compliance, the judge Marcel Maia ordered the arrest of a representative of the company in Brazil, Mr. Diego Dzodan for obstructing the police investigation," a court spokesman told the Guardian in an email.
Four months ago, Brazilian judge Marcel Montalvão ordered WhatsApp, a Facebook property, to hand over user data in a drug trafficking case. When Facebook refused, the courts leveled daily fines starting at R$ 50,000 ($12,000) and ramping up to R$1 million ($255,000). Facebook has denied that it has the ability to pay the fine. In much the same way Apply says it can't simply "unlock" the San Bernardino shooter's iPhone, Facebook says that it cannot hand over WhatsApp data. The data is encrypted, and stored in the user's phones, not necessarily the company's servers.
"We are disappointed that law enforcement took this extreme step," a Facebook spokesperson said.
Facebook is not being asked to create new software to mine the data for the drug investigation, and issue that is currently being considered by U.S. courts. But is being asked to do something that it may not currently be able to do. According to sources interviewed by Reuters, Facebook has intentionally take away its own ability to surveil users on WhatsApp.
"They are using technology to try to take themselves out of the surveillance business," said ACLU technologist Christopher Soghoian.
© 2023 Latin Times. All rights reserved. Do not reproduce without permission.