A disabled man was purportedly left abandoned on the sidewalk after a row with the Hull taxi cabbie who declined to assist him in loading his wheelchair into the back of the car.
Kev Hollingsworth, 56, was visiting his friend, Simon Head, 54, in Park Street on Thursday when he decided to return home. Head assisted Hollingsworth and called Hull Cars who took them off.
However, the friends said that the driver refused to assist with Hollingsworth's wheelchair because the cabbie was concerned about Covid-19.
According to HullDaily, Hollingsworth said he has been taking cabs home from his friend's house for several years and never had an issue with drivers like this. Head mentioned that he exhibited no concern for his friend's situation and that Hull Cars' response to their complaint disappointed them.
The driver informed Hull Cars that the conflict stemmed from a prior ride for which the two owed money, although Hollingsworth and Head reject this.
Head said in an interview, "Kev has been coming over to my house every couple of weeks for years, he always gets a taxi back home, and to be honest we have run into a few issues in the past."
Head is also disabled himself, so, the two expected the cabbie to get out and help them with the wheelchair.
"I don't think we've ever had someone leave him on the side of the road before though, that is a new one," he said. "He didn't get out and was just watching us so I asked him if he could come and help us lift it in and he just said 'no, I'm not getting out to do that, I don't have to help you."
Head mentioned that they always tell the company that Hollingsworth uses a wheelchair and needed help. "He got agitated with me and said 'you're going to do that to your friend? I'll leave him here if I have to'. Then he drive off and left us there, I felt it was disgusting what he did," Head said.
Hollingsworth has arthritis in his knees, which he attributes to playing a lot of rugby. As a result, he relies on his wheelchair to go around.
Head suffers from a number of ailments, including COPD, which necessitates his avoiding physical activity whenever possible.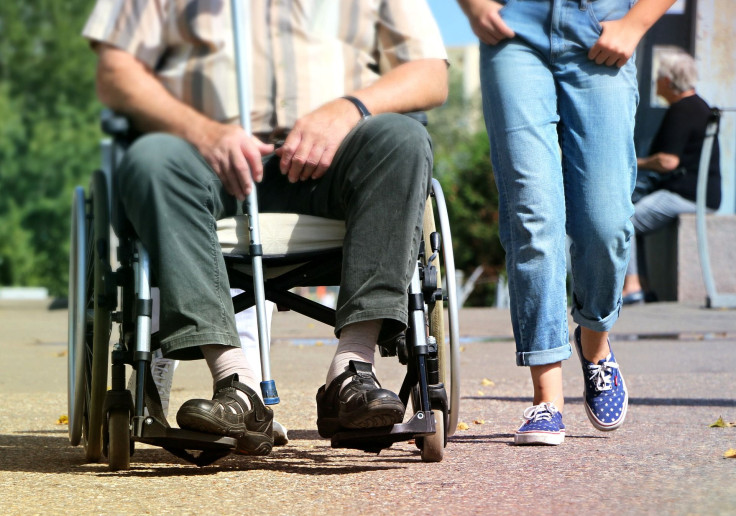 © 2023 Latin Times. All rights reserved. Do not reproduce without permission.