A former member of the K-Pop boy band Big Bang has been sentenced to three years in prison on Thursday, Aug. 12, for prostitution and illegal gambling in relation to an unlicensed Seoul nightclub.
Seungri, a 30-year-old star whose real name is Lee Seung-hyun, has been convicted by a military court on Thursday for arranging prostitutes for foreign investors, as well as overseas gambling using illegally obtained foreign exchanges, according to South China Morning Post.
"[Seungri] arranged sexual [favors] for foreign investors on many occasions in collusion with his business partner Yoo In-suk and gained benefits as a result," the military court said. "His crime of commercializing sex and violating our traditional custom has caused no small harm to our society."
He has been sentenced to three years in prison, as well as been required to pay 1.15 billion Korean won (US$1 million) in restitution.
Seungri was a founding member of Big Bang, an influential K-Pop boy band that was one of the first acts responsible for breaking the Korean import into the West. Its youngest member, he was forced to resign from the group after news of the scandal first broke, the New York Daily News reported.
The controversy came to light in January 2019 when a fight broke out at the Burning Sun club, where Seungri was a publicity director, Billboard reported.
A group chat between Seungri and other owners of the Burning Sun became publicized as allegations of crimes such as sexual assault, illegal recording, and tax evasion were bared to the public.
On Feb. 26 later that year, allegations of Seungri using prostitutes as a bribe to possible foreign investors were also exposed. His involvement as a part-owner of the embattled club came to light as more damning evidence was found by the media and the police.
Seungri at the time denied these allegations and insisted that he was just the "face" of the club.
The Burning Sun scandal had far-reaching consequences for the people involved around it, with Seungri being the latest in a line of convictions happening around the case.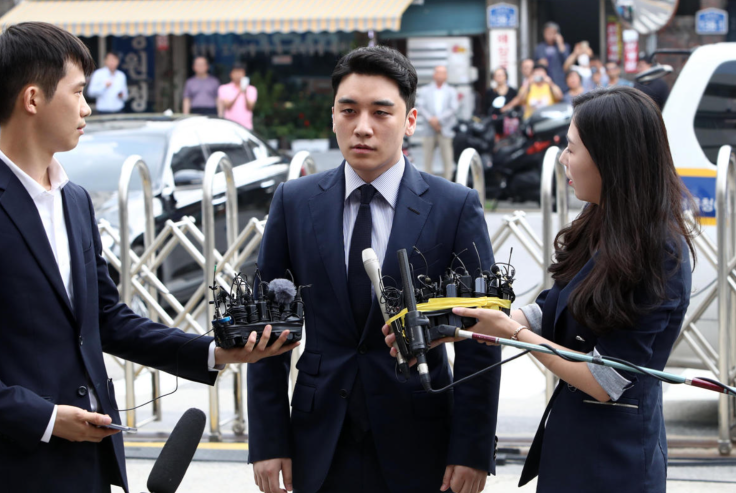 © 2023 Latin Times. All rights reserved. Do not reproduce without permission.