A bodycam footage released by the police department in Rochester, New York on Sunday showed officers restraining a distraught 9-year-old girl who was later handcuffed and pepper-sprayed. The incident occurred around 3:30pm Friday when Rochester police officers responded to a family disturbance call.
A total of nine police officers and Rochester Police Department supervisors came to the scene.
A report from USA Today said when officers tried to put the girl into the back of a patrol car, she pulled away while screaming for her father.
Initially, the girl tried running away and screamed repeatedly at the officers.
"I want my dad," the girl screams in one video.
"I ain't going nowhere. I want my dad… I'm not getting in no car until I see my dad."
"Stop or you're going to get yourself hurt," a cop responds.
A female officer is also heard telling the girl she'll find her father, but asks her to get inside the police car to stay warm but the girl started screaming again and kicked an officer.
"Just spray her at this point," one cop finally says, and the girl was pepper sprayed.
A statement issued by the police department said the girl's actions "required" an officer to take her to the ground, where they added it was "for the minor's safety and at the request of the custodial parent on scene".
Police reports said an officer was "required" to spray an "irritant" at the girl's face when she disobeyed commands to put her feet in the car and became even more violent.
Deputy Police Chief Andre Anderson stated:
"She indicated that she wanted to kill herself, and she wanted to kill her mom".
The girl's mother can also be seen in another footage arguing with her daughter . The girl accused her mom of stabbing her father. The child then becomes increasingly agitated while her mother berates her as she refused to come home.
The girl was taken to Rochester General Hospital, and placed under the state's mental hygiene law. She was later released to her family after receiving "the services and care she needed.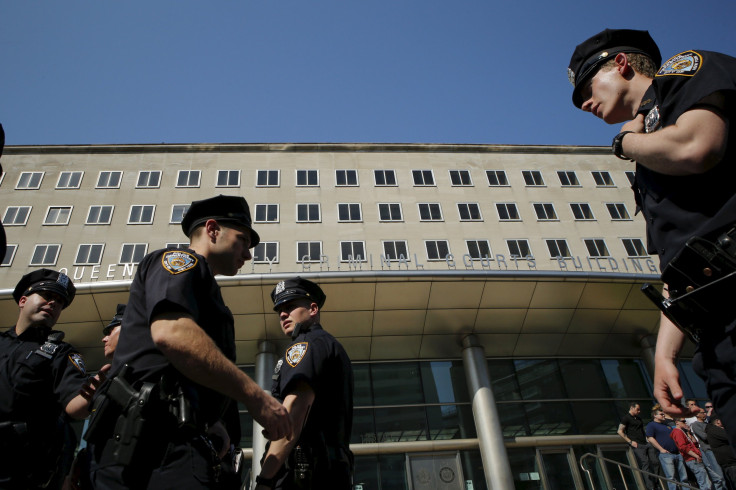 © 2023 Latin Times. All rights reserved. Do not reproduce without permission.