A 24-year-old woman pleaded not guilty to the murder of an ex-boyfriend and classmate in a treehouse three years ago in Worcester, Massachusetts.
The woman was identified as Julia Enright, an Ashburnham phlebotomist also working a side-hustle as a dominatrix. The incident happened when she was only 21, stabbing 20-year-old Brandon Chiklis roughly 10 to 12 times.
The body of the 20-year-old man was wrapped and then dumped at a New Hampshire highway. The corpse was found only a week later.
But in a court hearing, there were disturbing revelations.
That included a text by Enright to Chiklis, allegedly to party. However, it appears there was something different the then-21-year-old woman had in mind.
Further, she also texted her actual boyfriend (John Lind) at that time to come to the treehouse because she had a surprise for him. Little did Lind know that the surprise was the dead body of Enright's former partner.
Several claims were made in court on the incident. The defense of Enright claims that the stabbing happened out of self-defense. The only problem there is that Enright and Chiklis had a past, including having sex at the same treehouse.
Things got even more disturbing when police expanded their search into the home of Enright. Inside they found vials of blood, a used condom collection, numerous knives, dominatrix materials, plastic tubs with animal carcasses in various states of rotting and a wet specimen per court documents.
Also, prosecutors pointed out how Enright washed her clothes and tucked into a sushi dinner with Lind, during which the pair concocted an alibi for her, MassLive reported.
Worcester Superior Court Judge Daniel M. Wrenn had to issue a line-by-line ruling on which exhibits would be admitted. That included photos of "a bucket of organs" and a video of "the defendant licking blood from a body part."
The judge also ruled out several of Enright's writings and journal entries for the trial. Among the entries include "I daydream about it on occasion," that she allegedly wrote and "I just have this insatiable curiosity to kill a person," according to the Boston Globe.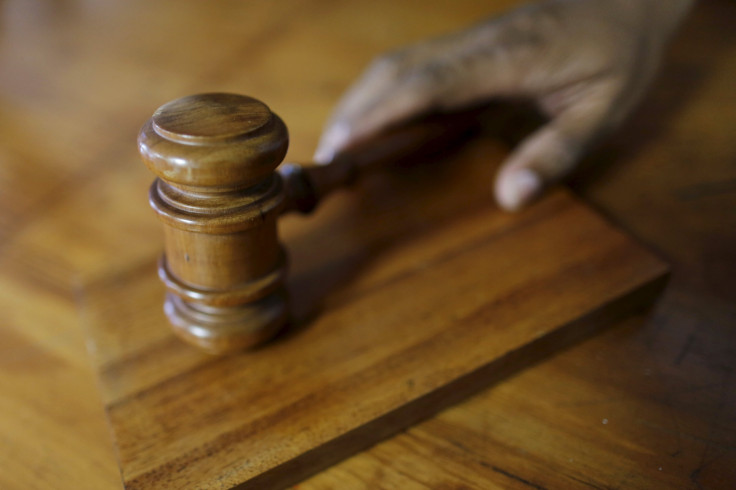 © 2023 Latin Times. All rights reserved. Do not reproduce without permission.