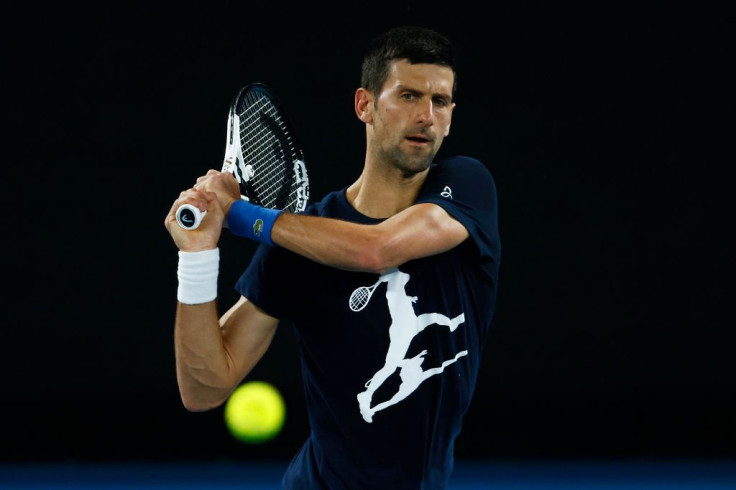 In a remarkable feat, Novak Djokovic emerged victorious in the French Open final, securing his record-breaking 23rd Grand Slam title with a commanding 7-6 (1), 6-3, 7-5 win over Casper Ruud.
This milestone triumph further strengthens Djokovic's position as a leading contender for the title of the greatest player of all time.
The 36-year-old Serbian maestro surpassed his rival Rafael Nadal on Sunday, surpassing the longstanding record for the most major singles trophies in men's tennis history—a record that has its roots in the 1800s.
Djokovic's relentless pursuit of excellence has propelled him into the annals of tennis greatness.
Due to injury, Rafael Nadal, a remarkable 14-time champion at Roland-Garros, was unable to participate in this year's tournament, Al Jazeera reported.
With this recent victory, Djokovic adds to his previous French Open titles in 2016 and 2021, solidifying his status as the sole male player to have secured at least three victories in each major tournament.
Since claiming his very first Grand Slam trophy at the 2008 Australian Open, Djokovic's tally includes 10 triumphs there, seven at Wimbledon, and three at the US Open.
Djokovic finds himself in a familiar position, halfway towards accomplishing a calendar-year Grand Slam—a remarkable feat of winning all four major tournaments in a single season, last achieved by Rod Laver in 1969.
In 2021, Djokovic came tantalizingly close to achieving this milestone, as he emerged victorious at the Australian Open, French Open, and Wimbledon, and advanced to the title match at the US Open before ultimately falling to Daniil Medvedev.
In women's tennis, only Margaret Court and Serena Williams have amassed 23 Grand Slam victories. Djokovic will now go for Court's all-time record of 24 at Wimbledon next month.
Prominent figures from different sports gathered at the French Open to witness Novak Djokovic's victory. NFL legend Tom Brady observed the match from the Djokovic box, while soccer stars Kylian Mbappe and Zlatan Ibrahimovic sat together in the VIP area.
The prestigious section also hosted former world heavyweight boxing champion Mike Tyson, who is known to be a frequent attendee of the event.
© 2023 Latin Times. All rights reserved. Do not reproduce without permission.