A New York doctor, who illegally distributed painkillers and asked for sexual favors from some of the younger patients in exchange for opioid prescriptions, will serve almost five years in prison.
The 65-year-old doctor, Joseph Santiamo, had pleaded guilty last December to conspiracy to distribute oxycodone. He got a 57-month prison term. He also needs to serve three years of supervised release once he is freed. Federal prosecutors in New Jersey made the announcement on Thursday, reported the Associated Press.
Santiamo served as the owner of an internal medicine and geriatric care practice from January 2012 to May 2018. He prescribed huge amounts of oxycodone without legitimate medical reasons for the treatments, prosecutors said. He also asked for sexual favors from some of the younger patients if they wanted opioid prescriptions.
Prosecutors said that these patients were all under 40. There were instances when Santiamo provided the prescriptions despite evidence that some patients were abusing opioids, prosecutors said. Santiamo has been charged by the Federal authorities as part of an investigation that targets health care fraud in different parts of the Northeast. Agents with the Drug Enforcement Administration's New Jersey division were part of the investigation of the case.
In another case, a doctor has been arrested by Pimpri-Chinchwad police for taking money to admit a patient at the Pimpri-Chichwad Municipal Corporation Covid-19 facility located at the Auto Cluster in Pimpri, Maharashtra in India, reported Hindustan Times.
The accused has been identified as Dr Jyotsna Dandage, who is a medical practitioner and works at the Covid centre. Earlier, three more were arrested. They were identified as Dr Praveen Jadhav, Dr Sachin Kasbe and Dr Shashank Rale. Dr Jadhav was held along with Dr Kasbe and Dr Rale who work at Padmaja Hospital in Chinchwad.
"Dr Jadhav and Dr Kasbe had an understanding about bringing patients to the Auto Cluster. Dr Kasbe took the amount from the patient, kept his share and gave the rest to Dr Jadhav. Dr Jadhav asked Dr Dandage to admit the patient to the facility and gave her Rs 10,000 [US Dollars 135.91] for it," said Sagar Kavade, assistant commissioner of police, Pimpri Division of Pimpri Chinchwad police.
All four doctors have been placed in judicial custody.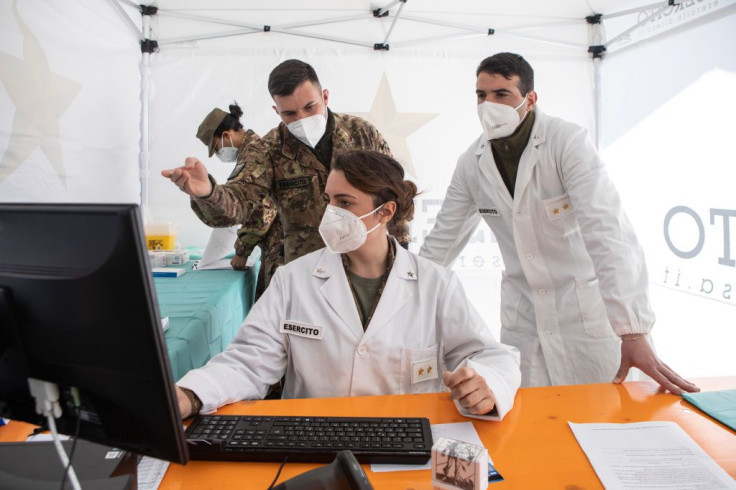 © 2023 Latin Times. All rights reserved. Do not reproduce without permission.