Jennifer Aniston is reportedly stressing over her saggy knees. And in order to have it fixed, the actress is considering plastic surgery.
Tabloid Globe said that having saggy knees is a huge problem for the "Friends" star because she loves flashing her legs during her outings. An unnamed source told the tabloid that Aniston is proud of the way she looks at 50 and her knees are the one thing that's been worrying her.
"Jen's talking to experts about quick surgery fixes like firming laser treatments," the source said. But before thinking about going under the knife, Aniston first tried to use beauty creams to help fix the issue. She also tried different types of exercises but to no avail.
However, Gossip Cop managed to speak to Aniston's rep and was told that the actress has no plans to undergo plastic surgery. It is also untrue that the actress's knees have become soggy.
The publication noted the fact that the tabloid couldn't seemingly get their statements straight. For instance, Globe said that Aniston will undergo plastic surgery. However, they also said that the actress is still thinking if she will have her so-called saggy knees fixed.
Meanwhile, the tabloid is known for crafting stories about celebrity plastic surgery. Two months ago, they claimed that Katie Holmes was going under the knife to fix her feet because this is the one part of her body that she dislikes.
And other than the stories about plastic surgery, the tabloid has also been fabricating stories about Aniston herself. Months ago, they claimed that Aniston and Brad Pitt were planning on secretly marrying each other in Mexico.
The tabloid also said that Aniston dissed Pitt's ex-wife, Angelina Jolie, by saying that she wasn't interested in starring in Marvel movies. Jolie just got cast in "The Eternals" months ago.
During all three instances, Gossip Cop stressed the fact that there is no truth to the tabloid's claims. Holmes didn't undergo surgery on her feet, Aniston didn't shade Jolie, and she didn't also marry Pitt in Mexico.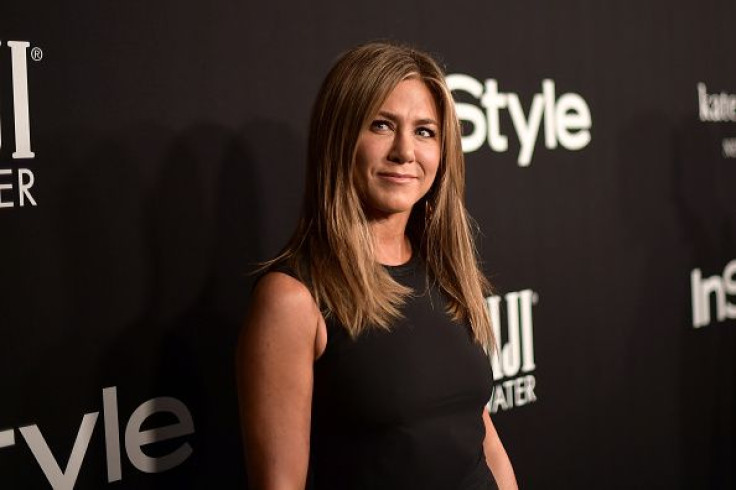 © 2023 Latin Times. All rights reserved. Do not reproduce without permission.