Brad Pitt and Jennifer Aniston have been divorced for over a decade. But until today, the former couple is still being linked to each other.
Exactly a year ago, OK! magazine published a story about Pitt's plans to profess his love for his ex-wife on national television. At that time, a source said that Pitt and Aniston rekindled their romance, and they couldn't be happier.
As such, Pitt wanted to tell the whole world how much he loves Aniston, and he wanted to do it on "The Ellen Show." "Brad has stayed at Jen's house in Bel Air — he comes and goes through a secret entrance on her property — and even when he's on set [of 'Once Upon a Time in Hollywood' ], he calls constantly, sometimes just to say he loves her," an unnamed source told the publication.
The insider went on to say that Pitt felt that host Ellen DeGeneres was the perfect person to share his thoughts with because she's friends with Aniston. And during his interview, Pitt planned on telling the host that Aniston was the only woman that he ever loved.
However, the claim already seemed questionable years ago since Aniston wasn't the only woman that Pitt dated. In fact, the "Friends" star wasn't also the only woman that Pitt tied the knot with. The actor was married to Angelina Jolie for a few years before they decided to divorce in 2016.
Last year, the rumor-debunking site, Gossip Cop, already busted the tabloid's fake story about Pitt and Aniston. Today, the publication once again proved that the tabloid's claims were incorrect because it's already been a year and Pitt still hasn't professed his love for Aniston.
Pitt and Aniston have not also gotten back together. And by the looks of it, the former couple has no plans to rekindle their romance. Even though they are single at the moment, Pitt and Aniston are very busy with their respective careers.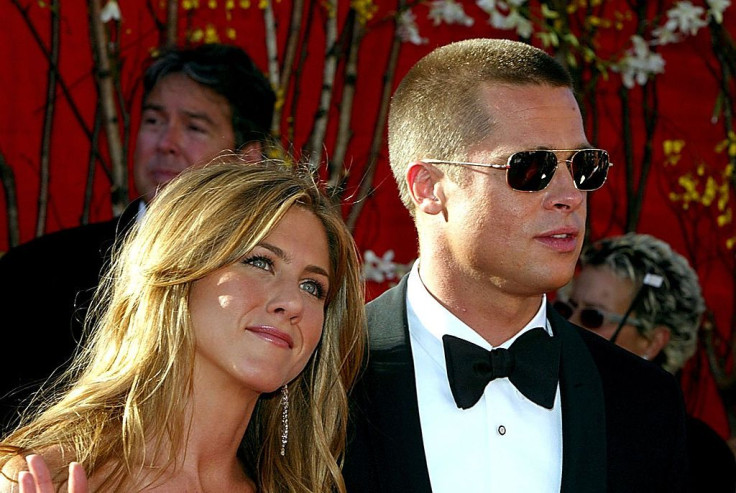 © 2023 Latin Times. All rights reserved. Do not reproduce without permission.