A wave of suspicious dog deaths is now under investigation after rocking an East Side, Allentown community in Pennsylvania, police confirmed on Friday.
According to a news release from Captain Michael J. Becker Jr. of the Allentown Police Department, an unsavory spate of canine deaths has been reported in the 2000 block of East Cedar Street and the area surrounding it, Fox News noted.
Police, together with the city's Animal Control Department, is currently investigating the shocking development. No additional details, such as the cause of death, number of deaths, or number of suspects, have been disclosed by authorities.
Lehigh County Humane Society Police Officer Barbara Morgan has declined to comment on the killing of innocent dogs and the ongoing investigation, saying that no information can be released at this time.
In a similar but unrelated story, just around 95 miles from Pennsylvania, a brutalized dead dog was found in the East River in Queens on Sunday, the New York Post reported.
Police retrieved the animal's corpse noting that the poor pup's head was wrapped in a black plastic bag, in an apparent act of suffocation, and that a cinderblock had been tied to its leash, seemingly to weigh down the canine's body so it would sink to the bottom of the river.
Witnesses alerted 911 as they thought it was a large cache of garbage floating down the water near the Throgs Neck Bridge.
Upon the arrival New York Police department Harbor Unit, they discovered it was a lifeless pooch with a plastic bag wrapped over its head and being pulled down by the cinderblock.
The owner of the tortured dog has yet to be identified.
However, no information was disclosed if the dog had an ID collar or a microchip dog tag.
In a legal article released by Nolo, it is said that oppressing animals is against the law in every U.S. state.
"State laws usually prohibit several different kinds of mistreatment, from torturing or maiming an animal to not providing proper food and shelter. Traditionally, these statutes were fairly general, and the penalties amounted to little more than a slap on the wrist," they stated.
It added that animal cruelty laws prohibit torture, mutilation, overworking, and killing any animal unnecessarily or cruelly.
"Some states require that the abuse be intentional or malicious, while others increase the penalties when the abuse is reckless or malicious. Many statutes also explicitly outlaw poisoning an animal deliberately or placing poison where someone else's animal is likely to eat it," it continued.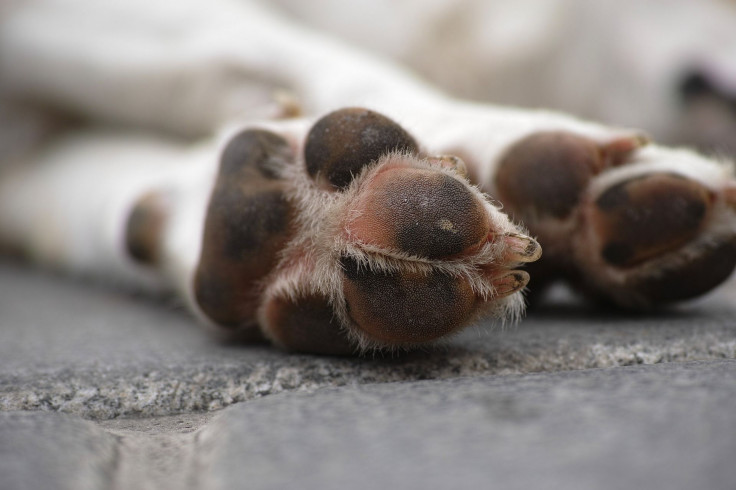 © 2023 Latin Times. All rights reserved. Do not reproduce without permission.