In the latest development in the Jan. 6, 2021 riot probe, the Department of Justice (DOJ) is reportedly asking a federal judge to force the top two lawyers from Donald Trump's White House counsel's office to testify.
According to three people familiar with the investigation, the DOJ wants them to testify about their conversations with the former President at the time, reported CNN. The move to get additional testimony from deputy White House counsel Patrick Philbin and former White House counsel Pat Cipollone is part of secret court proceedings.
Trump has been trying hard to keep former advisers from testifying before a criminal grand jury about some of the conversations. He cited executive and attorney-client privileges to slow down criminal investigation or keep information confidential. But over the past three weeks, the DOJ managed to secure answers from top Vice Presidential advisers Greg Jacob and Marc Short.
Jacob's testimony took place on Oct. 6, and a week after he spoke to the grand jury, Short had his own grand jury appearance date. When the four men testified in recent months in the secret criminal probe, they previously declined to answer some questions about interactions with Trump.
Last month, Trump lost the court battles related to Short and Jacob before the chief judge of the trial-level US District Court in Washington, DC.
Sources said that the four men have been willing to be as cooperative as the law demands. This leaves Trump's team to handle the fight over certain details in the investigation.
Meanwhile, almost immediately after the Jan. 6 committee announced that it would subpoena Trump, he started telling people close to him that he'd love to testify. The only condition was if he got to do it on live television.
Trump's advisers didn't like the idea, and they tried to convince him that it would be a disaster. One of Trump's advisers on legal matters told Rolling Stone, "Absolutely f***ing not." The person also summarized the advice that they gave Trump regarding the Jan. 6 testimony.
The advisers cautioned the former President that committee members would mine his testimony for potential perjury charges. One source said that it is "my hope that we talked him out of it." The source added that Trump "seemed receptive to our arguments against (it), but with Donald Trump, it can be hard to tell (sometimes) what has actually sunk in or stuck."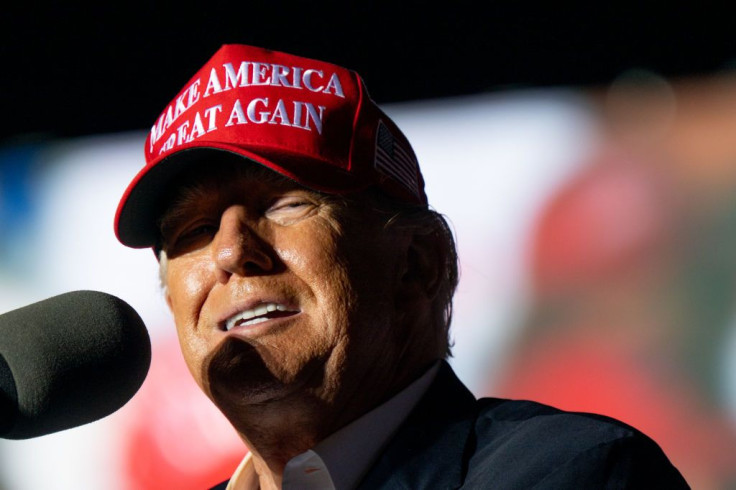 © 2023 Latin Times. All rights reserved. Do not reproduce without permission.