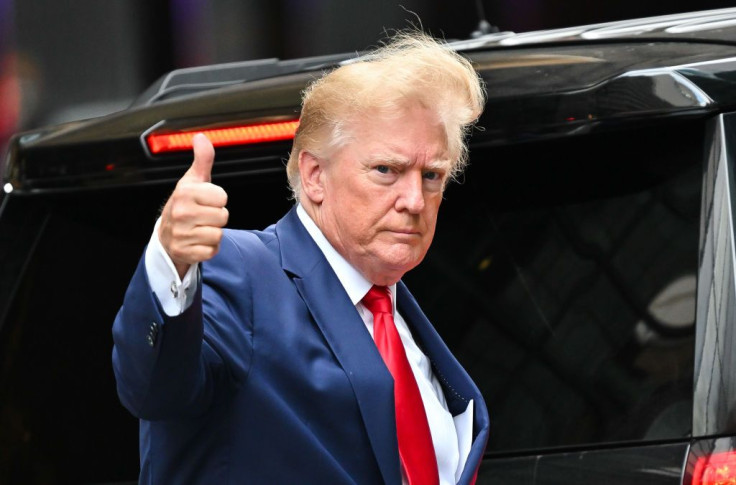 The committee investigating the Jan. 6, 2021 riot took the surprising step of voting to subpoena former President Donald Trump on Thursday.
The subpoena might not lead to his testimony and handing over of documents, buy according to CNN, it will act as a teaser for what's to come.
Jan. 6 committee's last public hearing
The committee issued a stark warning in its final public hearing Thursday before the midterm election, saying that the future of America's democracy is at stake, reported AP News. The committee's October hearing focused on Trump's state of mind on Jan. 6, 2021 during the Capitol attack. At the time, he egged on his supporters with false claims of election fraud.
He pushed to accompany them to the Capitol while lawmakers were counting the votes following there 2020 Presidential election. The panel is set to shut down at the beginning of 2023. It was making its final public arguments ahead of a report that is expected in December.
The subpoena for Trump is a major escalation in the Jan. 6 riot investigation. For months there were indications that they may leave the former President alone. But the unanimous 9-0 vote "for relevant documents and testimony, under oath" was definitive.
What's next?
The Jan. 6 committee could also request that the Department of Justice (DOJ) pursue charges against Trump or his former aides. The charges could be for their roles in helping to incite the attack on the Capitol last year and their efforts to overturn the election. Since Trump is the subject of a congressional subpoena, it must be clear to him that though he is former President, he will be treated like a normal citizen.
Trump could decide to comply with the subpoena
If he decides to comply then the Jan. committee would negotiate a time, place and method.
What will happen if he refuses to comply with the subpoena?
The full House, which is controlled by Democrats until at least January next year, could vote to hold Trump in contempt of Congress. It is some thing that it's done with several other uncooperative witnesses. After a contempt of Congress referral, the DOJ could then prosecute. It didn't so with Trump's former aide Steve Bannon. It plans to do with his once economic adviser Peter Navarro too. If found guilty, Trump could theoretically face a minimum of 30 days in prison. But the sequence of events seems far-fetched for the former President.
Trump critic and conservative lawyer George Conway predicted that "none of that is going to happen." He added that this is about laying a marker, and this is "about triggering a response (from Trump)." Conway also mentioned that the Supreme Court has already made clear where it stands on Trump's status as a former President. It was clear when it ignored his attempt to block the National Archives from sharing information with the committee. The court also declined on Thursday to intervene on Trump's behalf in the Mar-a-Lago classified documents investigation.
Trump's response to the subpoena
Trump called the panel a "BUST" and a "laughing stock" and accused membership of the panel of dividing America. He is almost certain to fight the subpoena and refuses to testify.
Jan. 6 committee shows startling new video
The committee also unveiled a startling new video and described his multi-part plan to overturn his 2020 election loss, according to AP News. The panel on Thursday showed the raw desperation at the Capitol on Jan. 6, 2021. Alarming messages from the Secret Service warning of violence were presented. There was a vivid new video of House Speaker Nancy Pelosi and other congressional leaders pleading for help.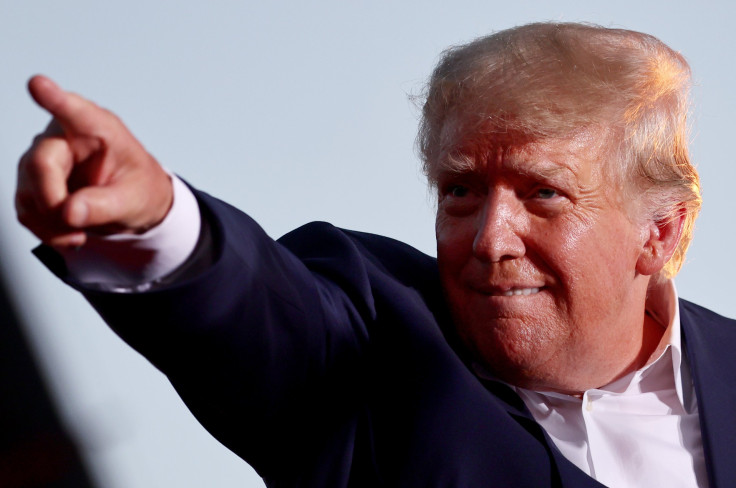 © 2023 Latin Times. All rights reserved. Do not reproduce without permission.