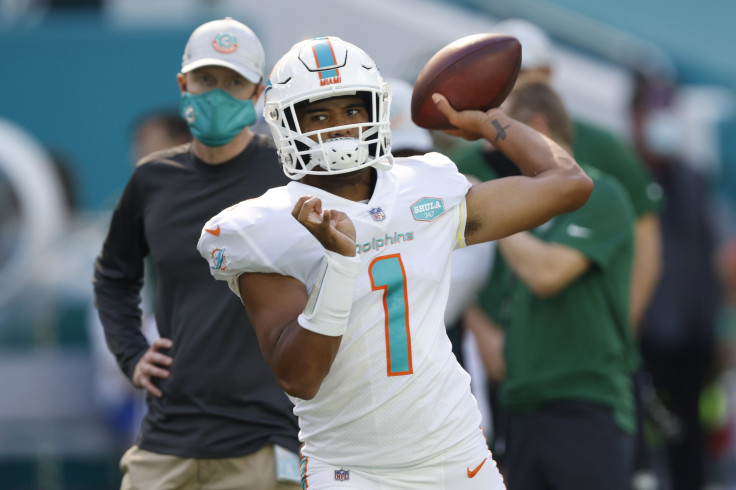 Dolphins quarterback Tua Tagovailoa has entered concussion protocol again, head coach Mike McDaniel announced Monday.
Tagovailoa self-reported concussion symptoms to team doctors Monday after Sunday's 26-20 loss to the Green Bay Packers. Near the end of the second quarter Tagovailoa threw the ball as he was being hit and his head bounced off the ground. He didn't come out of the game for medical evaluation of a potential concussion.
This is the second time this year the 24-year-old has entered concussion protocol. In Week 3 against the Buffalo Bills, Tagovailoa took a nasty hit before halftime and was visibly disoriented as he stumbled on the field. He would return to the game but the decision was heavily criticized. The following week against the Cincinnati Bengals, Tagovailoa took another brutal hit causing him to be carried off in a stretcher and rushed to the hospital. He would enter concussion protocol after the contest and miss the next two games.
The two incidents to the signal-caller forced the NFL and NFLPA to revise the concussion protocol policy during the season to better protect players. If a player experiences balance issues, uncoordinated motor functions, or shows signs of dysfunctional speech due to a head injury, that player is removed from the game.
Tagovailoa's status for Week 17's match against the New England Patriots is uncertain.
© 2023 Latin Times. All rights reserved. Do not reproduce without permission.