The XXI graduation of cadets of the Dominican Republic Air Force of the senior pilot general class, Juan Nepomuceno Folch Pérez, was led by the country's President Luis ABinader, Diario Libre reported.
The president administered the oath to the 29 graduates who became graduates in aeronautical sciences in his capacity as the head of the Armed Forces and the National Police.
The Frank Andrés Féliz Miranda Pilot Brigade General Air Academy served as the training ground for the 26 men and 3 women. The degree has been approved by the Higher Institute for Defense (INSUDE) and authorized by the Ministry of Higher Education, Science and Technology (MESCYT).
President Abinader and the Minister of Defense, Carlos Luciano Daz Morfa, personally attached the wings corresponding to their respective specialties to a number of the graduates after reading the executive order by which all of the graduates were promoted by the Executive Branch to the rank of second lieutenant.
Francisco Ozoria Acosta, the metropolitan archbishop of Santo Domingo, gave his approval for the deed.
Although the ceremony was led by the president other high-ranked officials also took part. The Minister of Higher Education, Franklin García Fermín, the general director of the National Police, Eduardo Alberto Then, and the president of the National Directorate for Drug Control (DNCD), Vice Admiral José M. Cabrera Ulloa were some of the officials present.
Also, the Vice Minister of Defense for Air and Space Affairs, Leonel Amilcar Muñoz Noboa, the Vice Minister of Defense for Naval and Coastal Affairs, Ramón Gustavo Betances Hernández, the Vice Minister of Defense for Military Affairs, Julio Ernesto Florián Pérez, the Military, Naval and Air Adviser of the Executive Power, Juan Manuel Jiménez, and the General Inspector of the Armed Forces, Miguel Rubio Báez.
Similarly, the president of the Association of Officers' Wives, Mencia Ortiz de Febrillet, the director of the Rafael E. Ferreras Sánchez Air Academy, the General Commander of the Army, Carlos Antonio Fernández Onofre, the General Commander of the Navy, Francisco Antonio Sosa Castillo, and the rector of INSUDE, Francisco Antonio Ovalle Pichardo.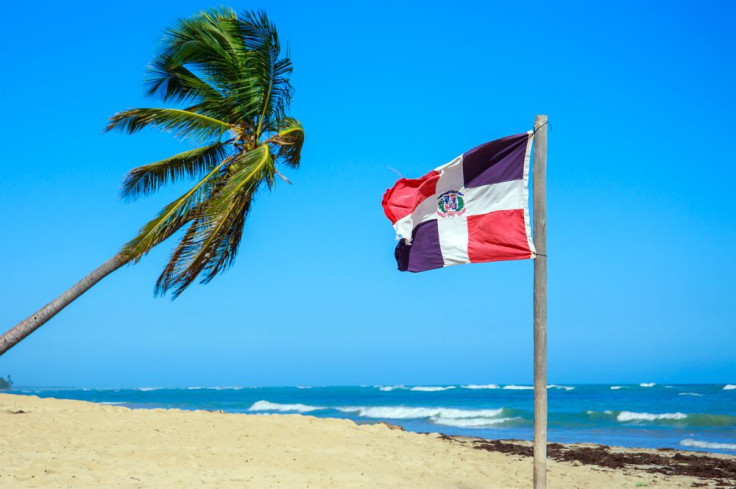 © 2023 Latin Times. All rights reserved. Do not reproduce without permission.